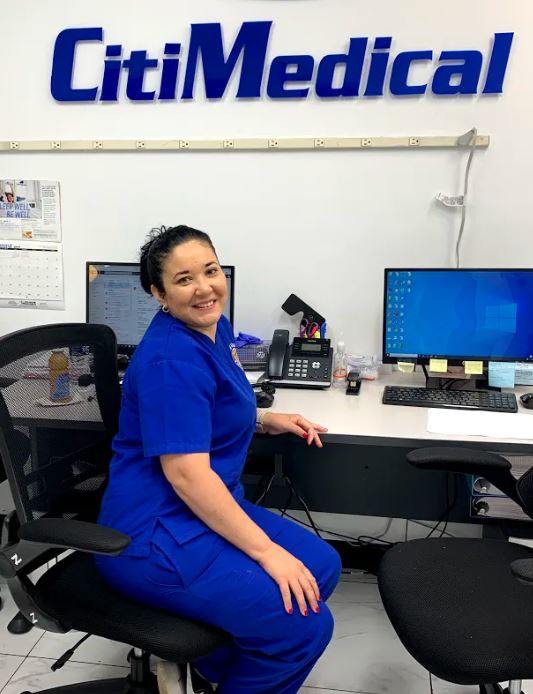 I am Lidia, a student at the Allen School of Health Sciences. The reason I decided to begin this journey was because I wanted to do better for myself and my family. I started searching for a school, and this school was one of my options. I went to get more information and I fell in love with the way I was treated.
I started in January, scared, because I didn't think I was ready to go to school; I had finished high school 21 years prior, but it didn't stop me. From day one, I felt welcomed by the professors, they were there for me and the rest of the class to help in every possible way, and that encouraged me to do more.
Besides the support from my professors, I had the constant support from my children and that made everything easier. Today I'm doing my last three weeks of my internship in Citimed JFK, applying what I have learned at school and learning new things. I couldn't have asked for a better site to intern, a big shout-out to Career Service for your hard work and for your dedicated service to the students.