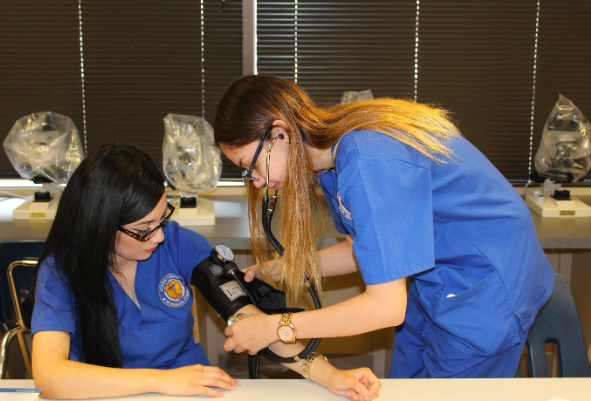 When most people hear summer, they think about things like vacations and barbecues. Here at Allen School – Phoenix Campus, we think of a blended program of online and hands-on training in a clinical setting. For those of you thinking about an alternative to traditional college, pursuing a new career, looking to change jobs, or perhaps just looking to get into the medical field, you are not alone! Going back to school can be difficult but you are here considering it, and that's the first step! Now is the time to set your future in motion and there are numerous reasons to start school in the summer. For instance:
Beat the Fall Rush
Fall is generally the time to return to school and, odds are, you will not be the only one planning to return. During the fall, classes are more likely to fill up and be crowded. At the Allen School of Health Sciences Phoenix campus, you will have small class sizes in a hands-on interactive classroom environment in a clinical setting which means closer individual instruction and attention.
The Sooner You Start, The Sooner You Can Finish
Finding the motivation and the time to go back to school can be hard. Wanting to put it off for later is only natural so instead of procrastinating, be proactive in your education! The longer you put it off, the longer it will ultimately take so by taking the first steps and making the commitment now, you will be one step closer to accomplishing your goal of starting a new career.
Start Now and You Could Be in a New Career 
Our Medical Assistant program can be completed in less than a year. If you start now, you can complete the program early next year and can be on your way to a new career as a Medical Assistant! What better gift could you give yourself?            
Enrolling Now for Early Acceptance
Why wait until Fall? If you are a high school senior, or an adult interested in learning more about developing the skills and attributes of a Medical Assistant and have a passion for the medical field, contact the Allen School Phoenix Campus today! We cannot wait for you to become part of the Allen School family. Visit www.allenschool.edu to learn more.