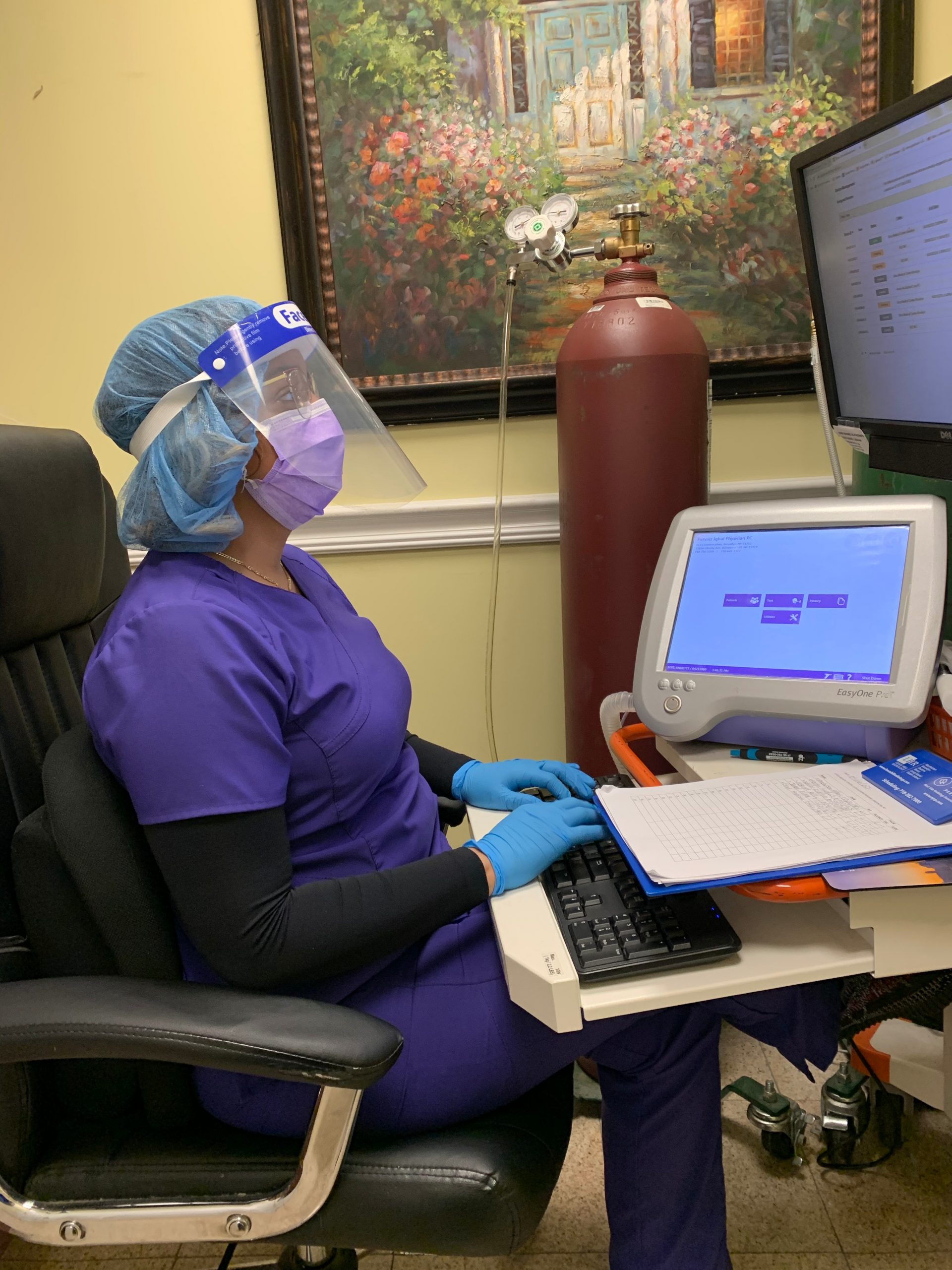 Becoming a Medial Assistant During the COVID-19 Crisis
Medical Assistants (MA's) are some of the hardest-working professionals in the healthcare field. They have both clinical and administrative duties, which means one minute they might be scheduling appointments and answering phones, and the next, they're rushing to take a patient's vital signs. Being a Medical Assistant means stepping up to fill gaps, solve problems, direct patients and keep clinics and medical units running smoothly.
This career isn't for everyone, but there are great benefits for those who do find this career appealing. We identified some of the top advantages below.
The Path to Becoming A Medical Assistant Is Relatively Short
You know you need a college or technical school education but you're also itching to launch your career as soon as possible. While some healthcare-related degree programs take several years, earning Medical Assisting credentials is considerably shorter. The Allen School of Health Sciences medical assistant program can be completed in less than a year; In a blended format that combines traditional and online learning classes.
You Can Work in A Variety of Locations
Some healthcare jobs are limited to hospitals, but that's not the case for MAs. As an MA you may find yourself working in a hospital, clinic, as part of a general practice or even in a surgery clinic. Medical Assistants can also find employment at nursing homes, assisted living facilities and many other settings.
You'll Get to Build Relationships with Patients
Since Medical Assistants' direct patients through their appointments, bringing them where they need to go, taking their vitals and asking screening questions, they have a chance to engage in conversation that can turn meaningful. A simple question like "How was your day?" can help patients relax and connect. Medical Assistants work face to face with people all day, making interpersonal skills very important in this career. If you have a passion for helping people, Medical Assisting is a great choice!
You'll Be Part of a Team
Some careers can feel isolated—like you are doing the work all by yourself. This is definitely not the case if you become a medical assistant. MA's are an important member of the healthcare team and frequently work alongside physicians, nurses, physician assistants or nurse practitioners. This means not only will you be able to ask questions and consult with your colleagues, but they'll likely rely on you, too.
You'll Acquire Necessary Skills for Advancement
Medical assistants need a handful of soft skills to complement their technical skills. Sympathy and good communication skills are near the top of the list. These transferable skills can be leveraged in many healthcare careers, so honing them as a Medical Assistant can help you advance down the road.
The technical skills of a Medical Assistant can lead to other opportunities as well. Learning how to draw blood or perform EKGs can translate to a variety of other healthcare professions. Clinics are constantly in need of people to take on leadership roles, whether it's as a team lead or, with further education, as a clinic administrator.
You'll Never Be Bored
Being a medical assistant means you probably won't spend time sitting around waiting for your next task. That wide variety of skills we mentioned makes Medical Assistants very useful as "pinch hitters" when the clinic gets busy.
You Can Be A Specialist or A Generalist
While an MA's duties can span several responsibilities, they don't always have to. Those who prefer dabbling in several different areas would fit in well in a smaller clinic. You'll gain a broad knowledge of the medical field due to the number of tasks you'll undertake in all parts of the facility. If you prefer focusing on a few specific tasks, you may opt to work in a larger clinic with a bigger staff. This setting will allow you to specialize in a particular department that interests you, honing the precise skills needed for that position.
You'll Start Gaining Experience Before You Graduate
Every medical assistant program is different, but some require students to complete an externship or internship while earning their certificate. For example, students enrolled in the Allen School of Health Sciences Medical Assistant program complete a clinical externship before they graduate into the real thing. The clinical experience makes a great addition to your resume and job search as well, since you can demonstrate to employers that you have hands-on experience.
Make A Difference as A Medical Assistant
Are you considering becoming a Medical Assistant (MA)? Not only is this an honorable decision that can allow you to make a positive difference in the lives of countless patients, but it's also one that can lead you to an extremely fulfilling career. As a medical assistant, your daily role will be one that centers around helping others, and you will have an important role in the health and safety of our society as a whole.
In order to protect our community during the COVID-19 crisis, The Allen School of Health Sciences is offering virtual campus tours for enrollment for our classes starting soon. Contact the Allen School today! We cannot wait for you to become part of the Allen School family. Visit www.allenschool.edu​ to learn more.
-Allen School