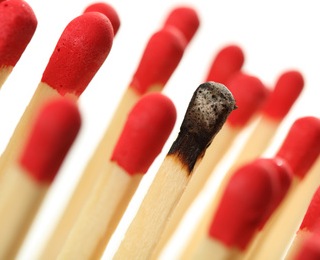 So you're taking medical assistant training in preparation for a job in a field where compassionate care-giving is the name of the game. 
You selected medical assistant training because you're a naturally nurturing person who derives great satisfaction from helping others
and offering comfort to the afflicted.  However, just as in any other career, after many years of service, it is possible to become callous and burned out. Here's a cautionary tale illustrating why it is absolutely imperative to maintain a deeply rooted sense of professionalism so that when you find yourself feeling jaded and ambivalent about your work, you remember why you first got into the field and can find healthy, appropriate outlets for the frustration instead of acting poorly like the people in this story.
A disquieting story in the Washington Post
tells the story of an anesthesiologist and the rest of a surgical team in a northern Virgina hospital who had clearly grown bitter about serving patients.  The
Post
framed the story:
"Sitting in his surgical gown inside a large medical suite in Reston, Va., a Vienna man prepared for his colonoscopy by pressing record on his smartphone, to capture the instructions his doctor would give him after the procedure.
But as soon as he pressed play on his way home, he was shocked out of his anesthesia-induced stupor: He found that he had recorded the entire examination and that the surgical team had mocked and insulted him as soon as he drifted off to sleep."
What the patient recorded included the burned-out anesthesiologist expressing a desire to "punch [the patient] in his face to 'man him up' a little".  She also mocked the man for having a rash on his penis, joking that it was probably syphilis and calling him a "retard".  Read the whole shocking story and listen to the recordings used as evidence in the trial here. Then consider that it cost the medical group, the doctors and medical assistants named in the suit $500,000.00 in punitive damages awarded by the jury hearing the case brought by the patient. It is not a character flaw if one does become burned out on any job.  It happens to everyone at one point or another in every career.  It is a function of simply being human.  It is how you handle those feelings that separates the true professional from the hack.  Always remember that in your role as a medical assistant, you're graced with the trust of every patient who relies on you for compassionate, professional treatment.  Never take that trust lightly.