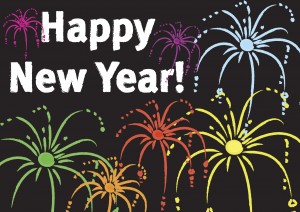 So another year has come and gone.  Another year full of hard working students in the fields of medical billing and coding, nurse assistant training and medical assistant training.  We're proud to have produced a great number of well-trained graduates in 2013, serving the health care industry well with all they've learned during their time with us.
Looking forward now to 2014, we resolve to continue to provide our students and alumni with timely, relevant information about this exciting field of study and the careers that follow your time here with us.  We resolve to continue to provide a solid education and basis for earning a good living while making a difference in the lives of those we serve. We resolve to be healthy, hard-working and dedicated to success.
Wishing you and yours a happy, safe, healthy and prosperous New Year!