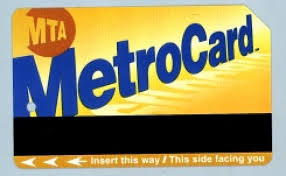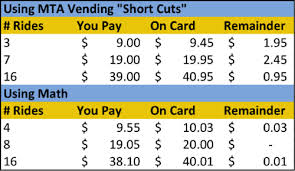 So you're
taking medical assistant training at the Allen Schoo
l.  And unlike your counterparts at
Allen School Online
studying to become medical billing specialists from the comfort of their own living rooms, you have to commute to and from campuses around the boroughs.  This means you likely ride the subways as do nearly 1 million New Yorkers every day.  Would it surprise you to learn that the MTA has designed the way the MetroCard is sold in such a way as to screw each rider out of money every time?  I didn't think it would. Here's the scam and how you can beat them at their own game – legally!  No turnstile jumping required. According to the beautiful geeky minds at Gizmodo.com, the standard options offered by the MetroCard vending machines provide ticket buyers with, "
Three quick options. But wait a minute. One button leaves you with the same $9.45 card, and gives a remainder of $1.95 after just three uses. The next one is even more frustrating: you end up with a $19.95 card, leaving a remainder after 7 uses of $2.45! So all three buttons presented leave quite a bit of "insufficient fare" on the card."
That left over fare money on every card represents a significant windfall for the city.  And beyond that, if you added up all the money you left on the table over the course of the year
commuting back and forth to your medical assistant training classes
, you could probably buy another month's worth of subway rides. The solution?  Don't purchase one of their pre-priced options.  Buy exactly $19.05.  Why $19.05? 
Read the full Gizmodo piece here
for the math and other details.  I guarantee it will save you money over the long term.  You can thank me later!