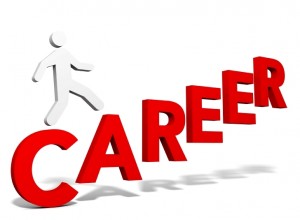 The journey of a thousand miles begins with a single step.  And if you're just about to
embark on a new career, studying to become a medical assistant
, you're likely more focused on the tasks this entails today.  You're probably not spending much time (if any at all) thinking about where this new career might lead you in 2 years, 5 years or even 10 years.  However, if you are thinking about the long term prospects, you'll appreciate the following. Investment site, MotleyFool.com published a piece about
Three Fast Growing Occupations that Pay Over $85,000/yr.
  Number two on that list is "medical and health services managers".  Human Resources site MyPlan.com published
a list of all the job titles that fall under the heading "medical and health services manager"
.  As you can see, there are more than 100 job titles in this field.  Many of which require experience in medical office assisting,
medical billing and coding and other courses of study which you can engage at the Allen School. 
So keep it in mind.  Not only are there robust opportunities in the growing fields of medical office assisting and medical billing and coding, but these credentials are the first step in a progression leading to significant opportunities for career advancement in a field that simply continues to grow and is not projected to contract for decades.