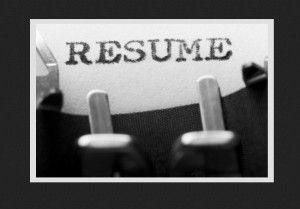 Fret not.  Everyone starts somewhere no?   If you've decided to pursue a career as a medical assistant and you're about to earn your medical assistant degree, don't be too concerned about finding that first job.
"But I have never had a job as a medical assistant before and I won't have any relevant experience to list on my resume" I hear you saying.  Just because you're new to the field doesn't mean you don't have qualities, characteristics and yes, experiences that will be attractive to hiring managers.  Its just that none of these things have taken place inside a medical office.  So what do you do to fill a resume if you are a new grad and entrant into this exciting new career?
The brilliant business minds at Forbes magazine have some answers to this question that, as luck would have it, has been asked by thousands of people before you.  The first answer they provide in their excellent article (which we strongly recommend you read here) is to include any and all relevant and transferable skills.  Were you the clerical person or admin for your uncle's car dealership for a few summers?  Perhaps you helped your church group organize a trip for the choir to sing at the state capitol?  Or maybe you volunteered at your local assemblyman's last campaign.  Any or all these types of activities can go a long way towards demonstrating your exposure to skills and functions necessary of a good medical office assistant.  List them all along with a good run down of the tasks you handled and the results you helped produce.
Related side and/or academic projects are also fair game according to Forbes.  And this makes perfect sense.  The efforts you invested into in depth projects for school are a great source of experience and demonstrate your ability to complete complex tasks according to schedules and deadlines.  Create a "projects" section on your resume to share your experiences in projects – even if they're not employment related – that may have some bearing on the work you're now seeking.  Perhaps you worked with a non-profit public health policy think tank.  Or maybe you volunteered at a free clinic?  Any of these types of activities can polish a resume.