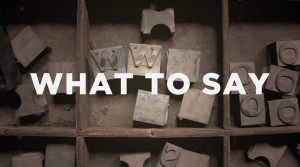 You're all dressed up,
you've got your medical assisting degree from the Allen School
in your portfolio, along with your well-conceived resume and personal references.  You're about to sit down with the hiring manager for a large healthcare provider to interview for a position in their organization.   This can be a very stressful activity, especially if the interviewer throws you a few curve ball questions.  Most people aren't naturally comfortable in this situation, but you needn't be worried.  If you're properly prepared, you'll do just fine. Part of the preparation process for doing well in a live interview situation is knowing what to expect.  The Allen School blog has covered "what to expect" in the interviewing process fairly regularly in past posts like
this
and
this
.  Today though, we're going to examine the five best things to say when in a job interview.  Catherine Conlan contributed the source article for this list to job search website, Monster.com.  You can
read the whole piece here
.  But to digest it, here's the list of the five top things you should say in an interview.
"I'm flexible" lets the interviewer know you're easy to work with and a team player.
"That's a good question" gives you a little time to think of an appropriate answer when the interviewer throws you an unexpected query.
Reasons why you want the job – Always have thoughtful responses ready to answer this type of question.  Your answer should include some discussion of how you want to grow within the hiring organization.
The company's own words – an excellent tip, it is always worthwhile to read how the hiring organization talks about its business on the company website.  If you can, align your responses with the company's viewpoint, tone and attitude.  Even use phrases they use in the language on their website.
Well-thought out questions – All interviewers typically end with asking you if you have any questions.  Avoid questions about salary, benefits, vacation here.  Rather, focus on questions about the job, the responsibilities, the pathway to advancement etc.