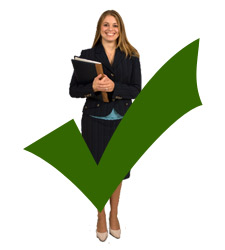 Just like any good medical professional, it is important to cultivate a good bedside manner.  Having one is going to come in handy when you're working on
landing a new job after completing medical assistant school. 
After a good interview, it can be very discouraging waiting to hear back from the hiring manager.  Days, weeks, even months go by and no call comes; no letter.  Should you call back? Should you send a note?  Should you march down there and demand satisfaction? Well according to US News and World Report, there is a preferred course of action to pursue after having interviewed for any position. (So this advice will also pertain to those studying
medical billing and coding online
or nursing assistant training.) 
Click here for tips
on how to follow up on a job interview and find out where your candidacy stands without damaging your chances to land the position.