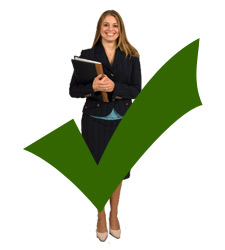 So you've completed healthcare training school and you're ready to embark on your career as a
medical assistant
.  You're sending out well-crafted resumes and your medical assistant training at the Allen School has prepared you well, so you're getting calls back and interviews scheduled.  That's fantastic!  But are you prepared to tactfully handle inappropriate or possibly illegal questions that you may be asked by inexperienced or worse, unscrupulous hiring managers? Did you know that any of the following questions are improper, even illegal for hiring managers to ask?
When do you plan on starting a family?
In what country were you born?
Are you gay?
What is your religion?
Do you have a disability that caused you to limp into this room?
How many years will it be before you qualify for social security?
Faced with a question like this, you may be inclined to overlook the impropriety of the question for fear of losing the opportunity.  But, there are ways you can artfully disarm the question without scotching your chances at landing the gig.  
This excellent article
from USNews explains how to do just that.  Read it and prepare yourself so that you can land that job as a medical assistant without complication.