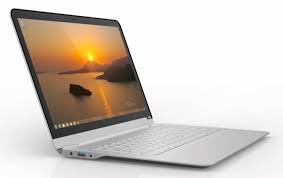 If you've been reading this blog over the years, you know I rarely (if ever) give any product or service endorsements (except to recommend particularly useful websites or particularly over-the-top fast food creations).  But I feel like the experience I recently had buying a new laptop computer was worth sharing.  Especially for those of you who are studying medical billing and coding online (or those who may be considering it.)
Did you know that most computer manufacturers sell "scratch & dent" and "refurbished" products through websites not typically connected with their main website?  Yep.  Its true.  In the past, I have purchased machines from Dell Outlet, HP Outlet and just this week, "Lenovo Outlet" stores.  I have purchased "scratch and dents" which, although it sounds scary, typically means nothing more than tiny cosmetic blemishes that aren't even noticeable.  Refurbs are almost always machines that were ordered, delivered and sent back because the buyer didn't want it when it arrived (read: found a lower price elsewhere).  Or perhaps there was a defective component when they buyer first booted the machine.  So it is sent back to the factory where the original manufacturer's technicians replace the faulty component, returning the machine to virtually brand-new status.
These "Manufacturer's Outlet" sites sell these computers beginning at 50% off!  And the deals get even better than that.  I bought a refurbed Lenovo laptop with a touch screen, a superfast dual core processor (3Ghz), 6GB of RAM memory, DVD burner, webcam, Dolby speakers and Windows 8 operating system.  It was a $1100 ,machine.  I paid $388.00!
Studying online to earn your degree in medical billing is a smart way to go.  Be smart about buying a good computer to support your studies.