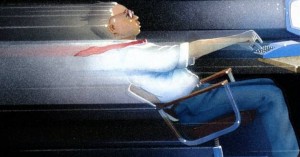 So you're taking (or considering taking) online classes for medical billing and coding.  Online courses for
medical billing and coding
are an excellent opportunity for busy people to train for an exciting new career while maintaining multiple, other commitments which would be hard to accommodate in a traditional, on-site, classroom study environment.  This is precisely why, if you're taking the steps to study online for convenience sake, you're not squandering your time savings by waiting for a slow computer to load course materials and research sites.  Be sure to prepare and maintain the health and speed of your machine so that you're able to get the maximum benefit from online classes for medical billing and coding. Take the following three steps – courtesy of Business2Community – to help ensure your computer runs as quickly and efficiently as you do.
#1 — Remove Unnecessary Programs
#2 — Check Your Startup Programs
#3 — Close Programs
Read the
full article here
to get the details on how to do these three simple things and why they work so well at keeping your machine humming along quickly and efficiently.