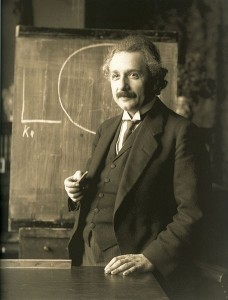 Anything worth pursuing is worth struggling to achieve.   Nobody, but nobody succeeds at anything their first time out.  For some of the most famously successful people, achievement didn't materialize until having endured countless failures.  If you're considering a career as a
medical billing specialist
, you may be worried about how challenging it will be to find success in your studies.  Don't let this anxiety hold you back from a prosperous and rewarding
medical billing and coding career
.  If you need some inspiration to make the task seem less daunting.  Consider some of these people, renowned for success, who overcame significant failures before reaching their positions of greatness.
Albert Einstein didn't speak a single word until age 4!
Actor Jim Carey was homeless before making it big in Hollywood.
Steven King's first novel was rejected 30 times by publishing houses!
Thomas Edison failed over 1000 times to build a lightbulb prototype that actually worked.
For more inspiration, read
this nifty piece
over at the Huffington Post about 15 wildly successful people who overcame huge obstacles before succeeding.