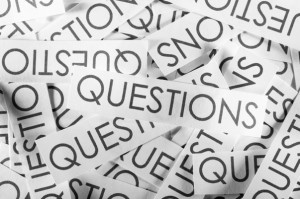 So
you've completed your certification in medical billing
with the Allen School.  You've drafted and perfected the perfect résumé and sent it to positions you'd be interested in landing.  You've earned an interview with a great potential employer and you've made a great showing with the hiring manager, answering all the questions with well-conceived replies.  It has all gone very well.  The end of the interview is in sight.  The hiring manager asks you the following standard interview question: "Do you have any questions for me about the company or the position?" STOP!  THINK!  This is a critical juncture at which many candidates unfortunately torpedo their chances at being selected.  While you may think that this is your opportunity to find out some very important things about the position – things like "how much does the position pay?" or " Do you perform background checks?"- these are two questions that, while relevant to you, may derail all your efforts.   Want to know why these seemingly innocuous questions should be avoided?  Want to learn how and why to avoid these questions and what would be some better questions to ask? 
Click here
to read "Six Questions Never to Ask During a Job Interview" for the details on why these simple queries will reflect negatively and what questions to ask to help
improve your chances of landing a job as a medical billing specialist
.