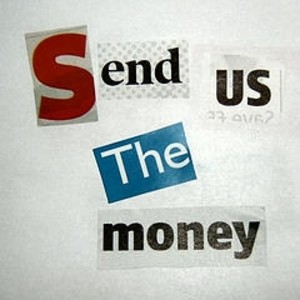 You study online medical billing.
  You're computer savvy and don't go anywhere without your laptop, tablet and smart phone.  You're the person your friends and relatives call when their computers are giving them problems.  So you likely know a lot about how to treat computer viruses (like your classmates studying to become nursing assistants know about viruses affecting humans).  But, online medical billing students, do you know about ransomware? Yes,
ransomware
, as if you didn't have enough to worry about these days.  This new, emerging health threat (to computers, not people) is a piece of malicious software that once inside your machine, captures every single file in your computer and encrypts it using military grade encryption.  Then it launches a notepad page with the ransom note, demanding $500 to restore access to your files.  If you ignore it, after a month, the ransom goes up to $1000.  Sounds like a nightmare no? Well, Mr. or Ms. online medical billing student, you may already know (or at least have an idea) of what the cure is to this meddlesome and malicious infection.  The cure for ransomware is the gold, old fashioned, offsite backup service.  You may know these by the commercial names, Mozy, Carbonite and others.  These services charge you a small annual fee and they regularly backup your files and file structure to their protected data centers.  If your machine ever dies, is stolen or even falls prey to the scammers behind ransomware (who have netted more tha $1,000,000 to date) you simply reformat your machine and download all your files back from the backup and the scammers get NOTHING!  Check out Backblaze.com for a very cost effective backup solution that costs only $50 a year.