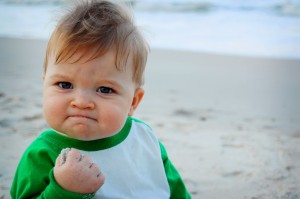 There may be a thousand reasons
not
to do something.  But there's only one reason why you should: because you've decided to do it!   Listen to those who tell you that
becoming a medical billing specialist is too difficult or too costly and you'll never know just how rewarding – personally and financially – it can be
to earn a position in a stable and rapidly growing field. Sometimes, we all need some inspiration to overcome self-doubt, anxiety and other negative emotions that hold us back from achieving our true potential. This is why I am pleased to share the following ten truly inspirational quotes with you.  The title of this post takes an excerpt from Michael Dell, without whose contribution to society (Dell Computers), I wouldn't be writing this blog.  (Yes, I am using a Dell computer.)  He said something that is very applicable to those considering the study of medical billing and coding online with the Allen School.  He said, "You don't have to be a genius or a visionary or even a college graduate to be successful. You just need a framework and a dream."  
Studying to earn your medical billing certification with Allen School provides both the framework and the dream
needed to launch yourself in an amazing new career. The quote above from Michael Dell was number 5 on the list of Ten Inspirational Quotes published by the entrepreneurial folks at Inc. magazine. 
Read the full list here
.  It'll get you pumped up to pursue your dream like never before!