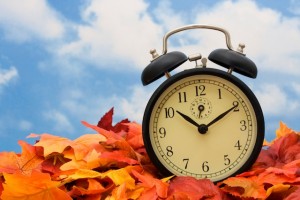 Perhaps more so than their counterparts taking nursing assistant classes or medical office assistant training at Allen School ground campuses,
the online medical coding student
is more susceptible to minor disorders/discomfort stemming from the end of daylight saving time.  Oh, and if you haven't already set your clocks back one hour, then you're very late.  Switch off this blog and get to class! For those who commute, the end of daylight saving time means daylight begins an hour earlier than it did last week.  So no more driving to class or to work in the cover of darkness.  For those who study online medical billing at home, they may find the shorter days a bit depressing, particularly if they fail to get out of the house enough.  For these folks, we recommend setting aside some time in the midday sun to go outside and bask in the cold, pale sunlight of the oncoming winter.  Make sure you get your daily dose of Vitamin-D.  Another recommendation is to add a bit more artificial light to your surroundings indoors.  This, according to studies, has been shown to reduce the seasonal depression suffered by some folks. It is a blessing to be able to study by remote.  But with shorter days and less daylight, it can be easy to miss out on the daylight.  Stay healthy, stay bright, stay connected and make sure to balance your online study with some real-world exposure.