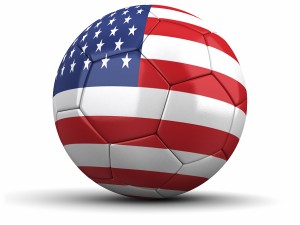 El Copa Mundial – that's the World Cup for those uninitiated.  First and foremost, let me offer the US World Cup soccer team good luck wishes from all of us here at the Allen School, one of America's leading medical billing schools.  Good luck Team USA in your game tonight against the formidable team from Ghana.
But what, you may be asking, does World Cup soccer have in common with medical billing schools?  Let me tell you.
First, people from all over the world get very excited about the quadrennial event bringing together the best and brightest players from each nation to compete for a global prize.  Similarly, people from all walks of life (and even from many countries around the world) take advantage of online medical billing schools like the Allen School to gain the skills necessary to compete for the prize of increased earning power and job stability.
Next, like the top athletes on every World Cup team, students of the Allen School Online are no strangers to the hard work and dedication necessary for success, both in soccer and in entering an exciting new career field.
Last, those that perform and achieve at the highest levels are rewarded with world class results.  For soccer players that means advertisement endorsement deals and the adulation of throngs of fans in the countries where they live.  For graduates of medical billing schools like the Allen School, this means entry into a growing, stable career field and the admiration and respect of their peers, friends and families.
So get ready for kickoff and if you're just about to enroll at the Allen School online, get ready to kick off an exciting new chapter in your life!