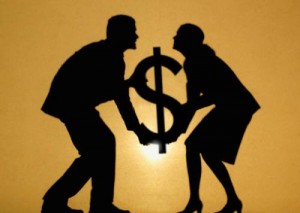 So
you've completed healthcare training school at Allen School and you're ready to look for your first job.
  Or perhaps you finished healthcare training school some years ago and you're looking for a position with a leg up now that you have some practical work experience to put on your resume.  Either way, negotiating your salary with hiring agents is always a tricky task. The old axiom dictates that "he who answers first, loses in the negotiation" with respect to how much the job will pay. They will surely ask you what you'd like to earn.  Answer with a number lower than they were prepared to pay and you've beat yourself out of some money.  So how do you get them to tell you what they are prepared to pay without coming off confrontational or difficult? There are several strategies you can use to try and get the hiring agent to let you know what the job pays before you reveal what you need to earn.  There's the Noel Smith-Wenkle Salary Negotiation Method which provides strategies to avoid
ever
giving your number first.  Then there's the Jack Chapman Salary Negotiation Method which has a technique known as "the flinch" which is pretty clever.  Learn more about both these methods as well as plenty of other salient salary negotiation tips at
this excellent post
from LifeHacker.com. Then get out there and
get paid as much as you're worth for having completed healthcare training school
.
The Noel Smith-Wenkle Salary Negotiation Method