The knowledge people need to succeed is increasingly divergent from what they're actually learning in school.   Traditional thinking about learning is seemingly no longer effective when it comes to providing students with the knowledge and understanding they need to survive according to the World Economic Forum report New Vision for Education: Fostering Social and Emotional Learning Through Technology.   Every medical office assistant student must be able to collaborate, communicate and solve problems if they're to be successful in the field.  These are all skills developed what the WEF report refers to as "social and emotional learning (SEL)".  A good balance between traditional skills and the modern, social and emotional skills prepares students to succeed in today's rapidly evolving economy. The chart below illustrates the strategies used to foster
social and emotional learning skills medical office assistant students
and others.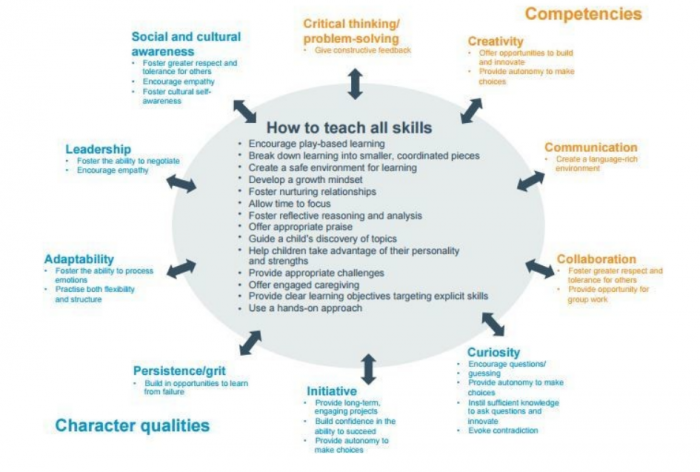 A recent analysis of 213 studies revealed that those who received SEL education scored, on average 11 percent higher on testing than those who did not.   This is evidence that SEL may contribute to long-term career benefits like higher employment rates and educational fulfillment.
The chart below, also courtesy of
the World Economic Forum
, illustrates in easy-to-grasp terms, the key skills a medical office assistant trainee needs to master to succeed in achieving that balance between traditional learning and SEL learning.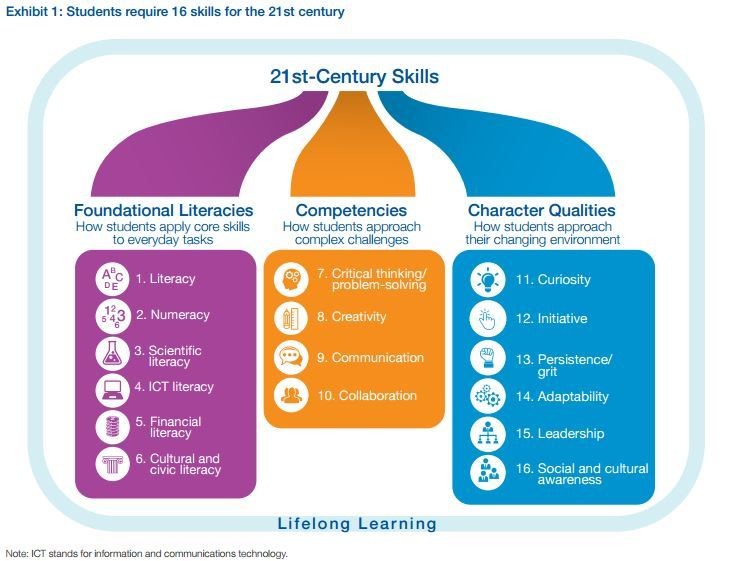 For a job role like medical office assistant, the social and emotional training is even more important as these roles generally rely heavily on a person's ability to interact and empathize with patients on a daily basis.