What is ?
Medical billing and coding are two separate jobs, although in small offices they are sometimes combined as one job. A medical billing specialist works with insurance companies to process claims so that a medical office can be reimbursed for health care services that it has provided. Billing specialists also work with patients to make sure patient data is processed correctly and that patients are billed properly.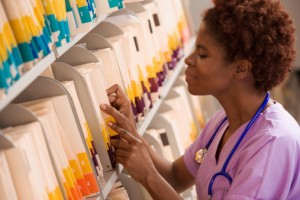 Medical coding specialists typically don't work with patients or insurance companies as often as billing specialists do. Patient data and bills have specific codes attached to them, which helps ensure the office runs smoothly. The coding specialist is responsible for entering and keeping track of these codes. As a coding specialist you will be spending a lot of time entering data, so ideally you will be attentive to detail and comfortable working with a computer. At the Allen School of Health Sciences you will also be trained in how to use the ICD-10 coding system, which is the latest coding system used in medical offices throughout the United States.
Advantages of studying online
Aside from being a growing field, another great advantage of studying
Medical Billing and Coding
at the Allen School is that you can do your studies online. Studying online is a great option if you need a program that works with your schedule. You may have other commitments, for example, such as a family to raise or a job during the daytime that make sitting in on classes and commuting to campus unfeasible. By studying online, you will be able to take your education into your own hands. As with our other programs, you may also be eligible for financial aid and benefits. The demand for medical billing and coding specialists is high and it is expected to keep growing. If you're ready to start a career in a booming and exciting field, then don't delay! Get in contact with us today and we can give you more information about how to train to become a medical billing and coding specialist.