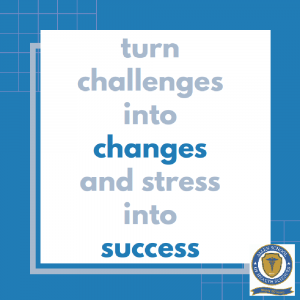 Perseverance is probably the most important ingredient to success.  More than innate ability, more than luck, more than well-placed connections, sticking to it is the most common attribute of the world's most accomplished people.  Benjamin Franklin once said, "If you fail to prepare, prepare to fail".  
For students at the Allen School, determination and dedication are among the most important elements of success. With such busy lives, it can be hard to ensure there is enough time and energy to properly devote to studies; but it can be done which has become evident by the high number of graduates that Allen School produces each and every year. 
If you're having trouble keeping focused on the prize, consider the effort put forth by young Ciara Cetraro of Hawaii who, at age 17, has a perfect attendance record at school.  Since kindergarten, Ciara has never missed a day of learning.  Can we imagine that some of the days among the 17 year academic career were tough?  Absolutely!  But, to her credit, Ciara never stopped plugging away and her record is a testament to the grit and determination that will surely serve her well as she enters post-secondary education and eventually enters the job force. 
Take a page from her play book and stick to your goals and dreams.  Pep-talk over! Contact the Allen School today! We are enrolling now and cannot wait for you to become part of the Allen School family. Visit www.allenschool.edu to learn more.