How to manage stress as a Medical Assistant!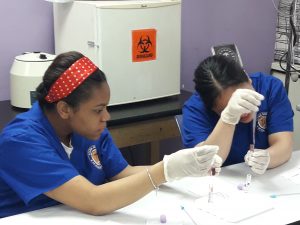 Stress at any job is inevitable. In healthcare, you could come across all sorts of stressful situations. For instance, you may encounter a person who has a severe disease, or disability. You may deal with patients coming from diverse cultures or work with new technology; have a demanding workload, or even combat the continuing need for creative problem-solving.
Medical Assistants' tasks are obviously coupled with uneasy challenges and that is the reason why they are also prone to stress. We all know that stress can cause symptoms to arise both physically and emotionally. To cope with stress at work, here are some excellent tips:
Arrive early
Review the patient charts for the day; notice any special problems or needs.
Be sure that each exam room is well-equipped and ready for patients.
Personal care
Get plenty of rest.
Exercise and eat balanced meals.
Dress appropriately. Clothing or shoes that are too tight cause stress.
Laugh
Learn to laugh at life's little problems.
Laugh at yourself.
Establish an appropriate level of humor with other members of the staff.
Music/Color/Light
Soft background music has been proven to soothe and promote relaxation.
Use color and light to create a calm atmosphere
Breaks
Build morning and afternoon breaks into the schedule, even if only five or ten minutes.
Close the office during the lunch hour, and if possible, leave the facility.
Work smarter, not harder
Prioritize tasks
Do not procrastinate
Be motivated
Be a team player but also learn to work independently
Plan your work, then work your plan
Positive thoughts plus positive action are equal to positive results.
Never panic. Take every situation as an opportunity for you to show that you can handle challenges and make things happen in a positive way.
Contact the Allen School today! We are enrolling now for our fall classes and cannot wait for you to become part of the Allen School family. Visit www.allenschool.edu to learn more.
CONTACT US