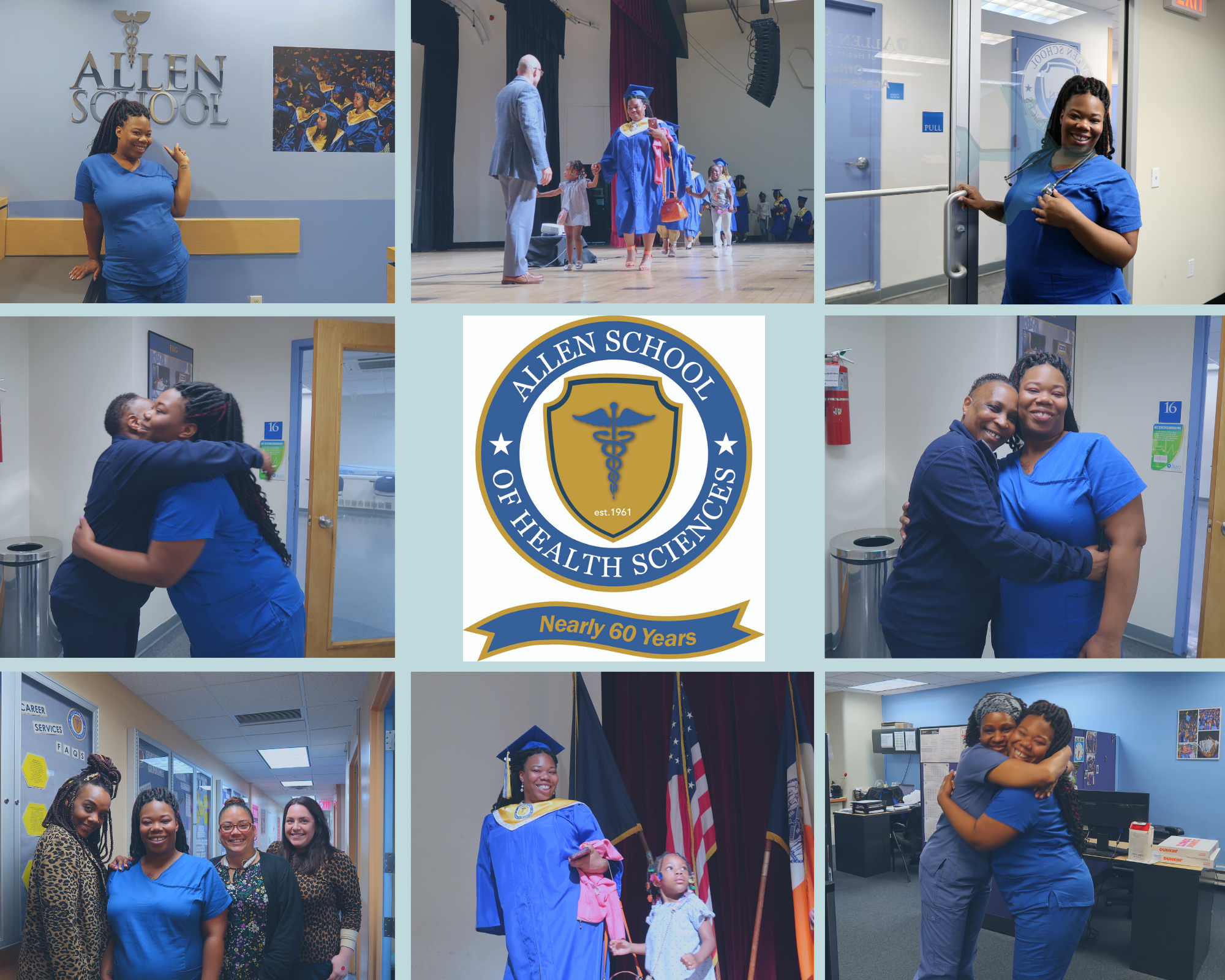 "International Women's Day (March 8) is a global day celebrating the social, economic, cultural and political achievements of women". https://www.internationalwomensday.com/About  In honor of this day, we wanted to highlight an Allen School graduate. She, like so many of us, had to overcome tragedy to achieve her goals and turn some trying obstacles into hope and success.
"Being at the Allen School was really tough. I went through a lot of complications and a lot of obstacles just to finish. One of the obstacles that I went through to finish was losing one of the loves of my life, my daughter Lola. She was only 7 months and it was tough, but if I wouldn't have gone through that, I would have never gained the courage to finish school. She put a big battery in my back to finish school. Not only Lola, but my other daughter Janae.
Losing someone that you love so dearly, someone that you would conquer everything for, can change you; Without my children, I would have never come to the Allen School. They were the reason I was here. I thought that when I lost her, I couldn't come back, and the school wasn't even sure I was ready either. Two weeks after her funeral though, I came right back. I hunted the school down and said, 'I'm ready, I'm coming back'. 
I did it. I finished. I did my internship and it was amazing. I didn't think I could even finish my internship, but my children gave me the courage. My family, my friends, the school, my teachers and colleagues- they gave me the courage to finish school. And it's the best decision I ever made in my life, because I'm happy. I have my career. I have my family and I have another beautiful daughter on the way. So, I say this to say, no matter the obstacle, no matter what is in your way, just step over it, just step over it and you'll get through it. Just keep your head up and keep praying and you'll make it. You'll finish. Look at me, I finished "-Jessica M. Allen School Grad, 2019
Since our interview with Jessica, she has given birth to a beautiful baby girl. She has brought yet another female into this world to help us celebrate International Women's day, every day! 
For more info on International Women's day, you can visit their site : https://www.internationalwomensday.com/