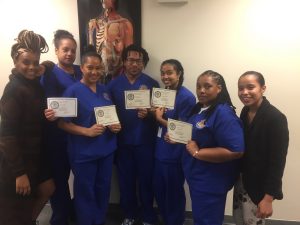 Tips For Successful Medical Assistant Externship
The medical assistant externship serves more than a few purposes. As an externship student, you are anticipated to carry out the duties of a medical assistant that you have learned in your training program. In addition, you will learn additional skills during your time on the externship site. The capability to execute your learning potential is certainly important. However, you need to show your ability as an excellent team player. Make sure to utilize proper interpersonal skills. Maintain a professional look and exhibit a superior attitude at the externship site for rewarding success.
                                                                                                                                                                                                                                    Concentrate on your appearance 
Dress up professionally. You should wear proper work attire.  Generally, all medical assistants are expected to maintain a clean, tidy and professional look.
                                                                                                                                                                                                                                                                  Understand the rules and guiding principles
Commit to memory when you step into an externship program in a medical facility, you are considered a 'visitor' at that medical facility. You will be expected to follow the policies of the facility that the other staff follows. It is always better to read and understand the workplace policy manual thoroughly for the first few days of your training. Make sure to take notes. Consider your externship as a hands-on job interview.
                                                                                                                                                                                                                                                                                                                                                                          Be reliable and punctual
A medical assistant externship provides you with a great opportunity to establish your reliability, loyalty and competencies as a medical assistant. Promptness and timeliness are the best indicators that establish your dependability.  Be very punctual. As an externship student, you should always be enthusiastic and prepared to help out with minor front office duties.  At times you will be expected to answer the phone, do some administrative tasks and assist the medical team with additional job duties.
                                                                                                                                                                                                                                                              Follow the instructions carefully
During the first few days of your externship, you will be treated in the same way as a new employee. You will be provided with some simple or uncomplicated duties in the first few days. This is to make an assessment of your ability to follow straightforward directions and perform proficiently. Your day to day responsibilities, tasks and duties will definitely increase both in significance and meaning as the externship program moves forward.
                                                                                                                                                                                                                                                                                                                                                              Resolve issues in a professional approach
If you come across a difficult situation or if you face any issues on the externship site, contact your career service or admissions advisors. As a student, you should learn the appropriate ways to deal with all administrators and managers and try hard to resolve each and every single issue. Always remember your career service and admission advisors are there to guide you toward a successful externship.
                                                                                                                                                                                                                                                                                                                                                                              Maintain confidentiality
Keep in mind, privacy at the externship site is applicable to an externship student. For that reason, you should never discuss any personal or health information about a specific patient with any person outside the medical office.
                                                                                                                                                                                                                                                                                                                                                 Don't forget to convey your thanks
Make sure you mail a 'Thank you' letter to the office for giving you an opportunity to accomplish your externship at their medical facility. This will create a good impression. To learn more about our health care programs and externships, contact the Allen School today! We are enrolling now for our spring classes and cannot wait for you to become part of the Allen School family. Visit
www.allenschool.edu
to learn more. -Allen School