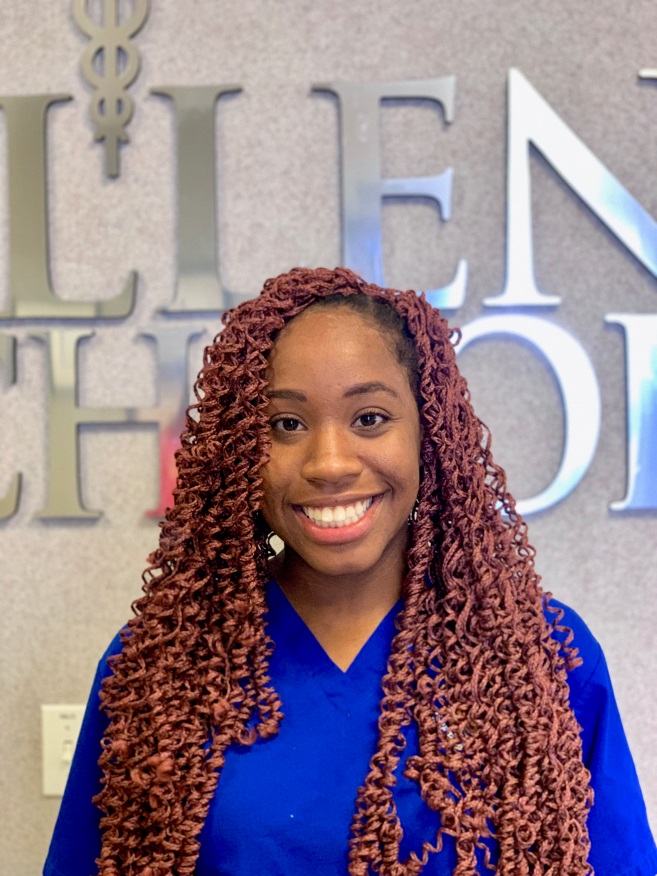 The hardest thing is waking up every day knowing that you're not doing something to better yourself, when you have the option to follow your dreams. It wasn't until I felt so lost, with no home or vehicle to get around with, making very little money, that I began losing my passion and purpose in life. As a cosmetologist I had a client that worked for Mayo clinic who loved the oncology field. Within in minutes I found my purpose. She sent me several schools in my area and the first one to contact me back was Allen School.
The first person I talked to was Nicole, she and Justine not only assured me the quality of education but the true purpose of family environment. I was ready to walk out and follow my path as a hairstylist until I met Dr. Hunt. She came in with open arms and stated this was going to help me in the long run and that I would never have to worry about being homeless again. I don't only have an education and a secured career but also a family that truly cares about my well-being. The amount of resources and motivation to keep going doesn't just start with the teachers; it begins with the dedication of my entire class.
I came in with no friends, hope or money and now I have perfect attendance and a family of 25 girls who help me every day to be a better person and mother. I wake up every day excited and know that I'm creating a better life for my son. This is for you, Aisely.