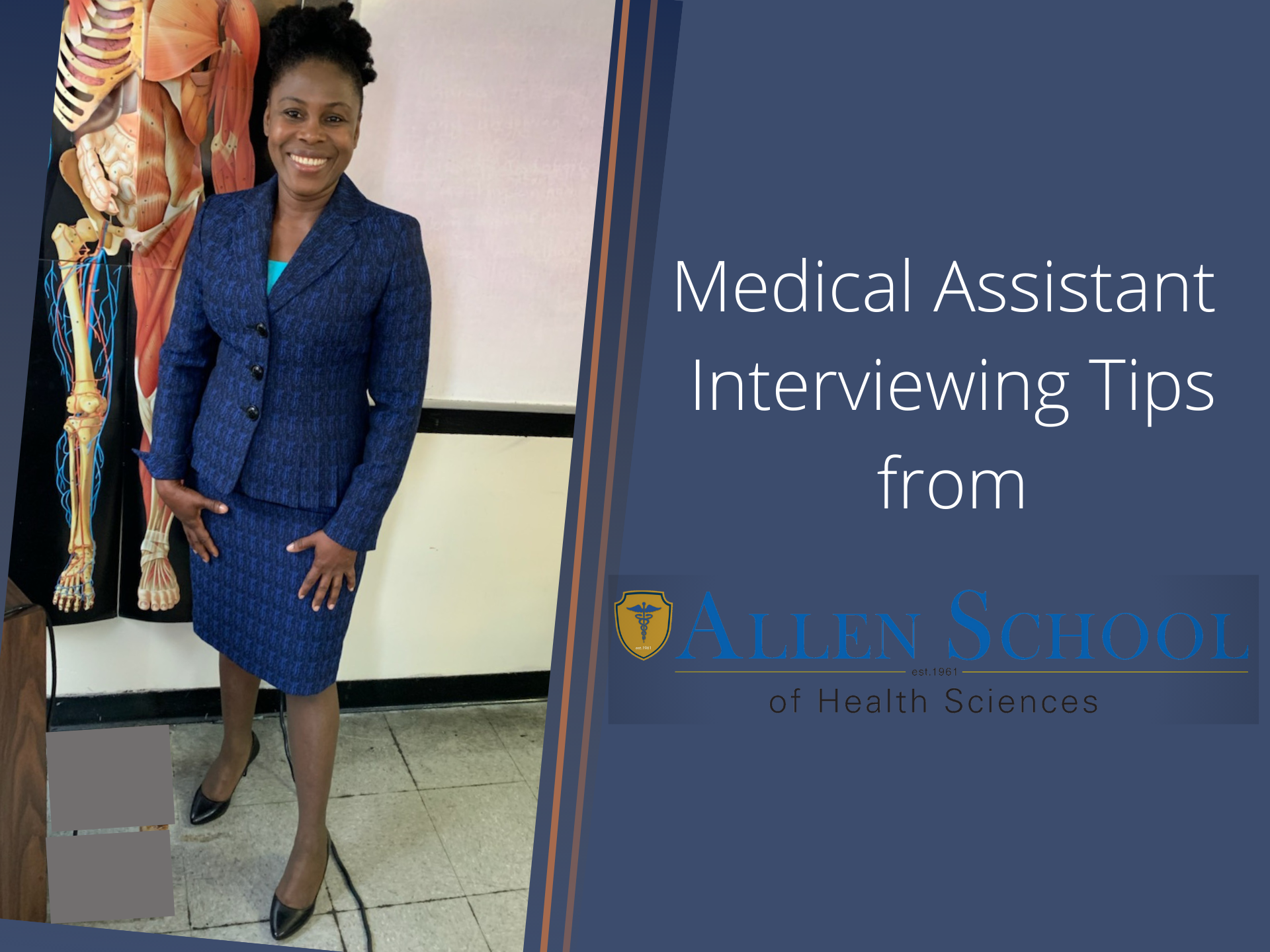 Medical Assistant Interview Tips: Appearance.
You don't get a second chance at a first impression, and at job interviews, first impressions are vitally important. In just an hour, employers will get an idea of who you are, what your work ethic is, and whether you'll fit their team. It all comes down to how you carry yourself, and your appearance.
One of the most important aspects of job interviews is looking the part. Dressing in a manner that makes you look like the competent, professional person you are, and someone your potential employer would be proud to have in their workforce. Remember to dress for the job you want.
Here are some tips on how:
Appearance
First off, it's important to be clean and fresh overall. Make sure there are no visible stains or tears on your clothing, and that you've showered before the interview. Make sure your hair is well-brushed, off of your face and in place. For an interview at a health facility, one of the best strategies is to go for business or business casual. For men, this can mean a full three-piece suit, or at the very least, a crisp button-up and tie. For women, this can mean a pant or skirt suit, or a dress with a conservative neck and hemline. Your hem should be no shorter than knee-length. Go for neutral colors like black, grey or navy. Avoid flashy colors or patterns. For jewelry, go for studs or small hoops with a small, non-distracting gem, or a tasteful chain and small pendant. Nails should be clean and short.
What to Avoid
Stay away from heavy colognes or perfumes. You want to smell clean but avoid smelling like a department store! For ladies, a bit of makeup can make you appear fresh and well-groomed, however, stay away from the outrageous lip and eye colors that are more suited for a night out. Neutral shades like peach and tan will give you the perk you need. If you have removable facial jewelry, it might be best to take it out for the interview process. Make sure to cover any outlandish tattoos, if possible. Avoid jeans, sneakers, flip-flops, overly high heels and t-shirts at all costs, for these are all overly casual and will not give your interviewer a good impression.
Interviewing properly is the first step to a promising career in the healthcare field, and the first step to a successful interview is looking the part. When you look your best, you'll feel your best, and be able to answer all questions with confidence and ease; you'll be able to prove that you would be a valuable member of any facility you interview with!
In order to protect our community during the COVID-19 crisis, The Allen School of Health Sciences is offering virtual campus tours for enrollment for our classes starting soon. Contact the Allen School today! We cannot wait for you to become part of the Allen School family. Visit www.allenschool.edu​ to learn more.
-Allen School