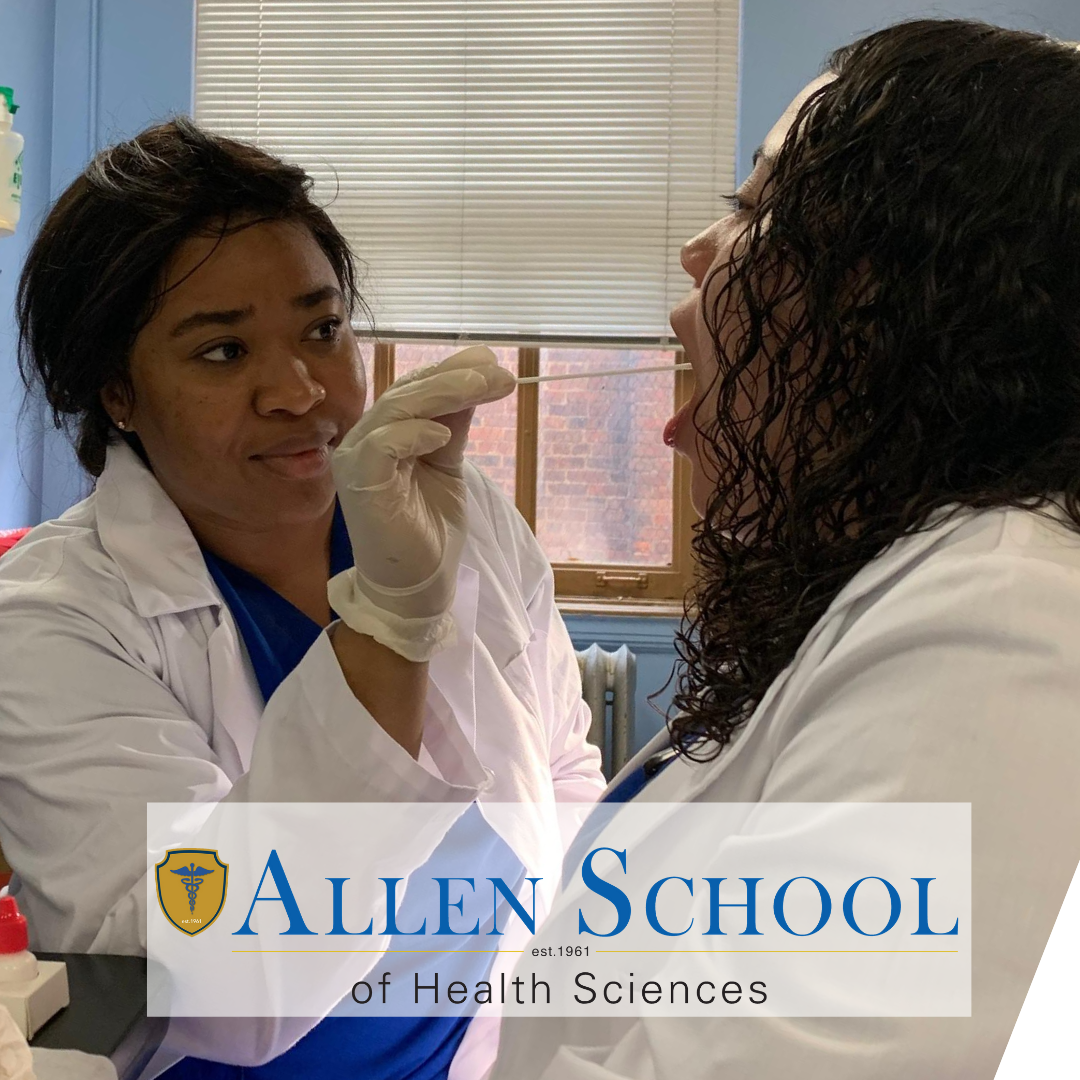 Medical Assistant: Is it a Good Career Choice for you?
Are you thinking about attending the Allen School of Health Sciences? One of the popular programs at many career schools is the Medical Assistant program. If you are considering this career, you might want to ask, is Medical Assistant a good career choice for you? Here are some of the topics you might want to think about.
What qualities make a good Medical Assistant?
This career field is all about working with patients, and serving as a link between patients, nurses, and doctors. Compassion, patience, and the desire to help others are all good personality traits if you are considering this career. It is also important to have good attention to detail, strong communications skills, and up-to-date computer skills.
Is Medical Assistant a good career choice for today's job market?
According to the U.S. Bureau of Labor's Occupational Outlook Handbook, (https://www.bls.gov/ooh/healthcare/medical-assistants.htm) Employment of Medical Assistants is projected to grow 23 percent from 2018 to 2028, much faster than the average for all occupations. The average for other occupations listed in the handbook is 11%. The handbook attributes this projected growth to a few trends:
• The growth of the aging baby-boomer population will increase the demand for more medical services.
• Primary care is a steadily growing sector of the healthcare industry, and primary care is where most Medical Assistants work.
What do Medical Assistants do?
If you are going to picture yourself in a new career, it helps to know what kinds of tasks you would be expected to do. Medical Assistants typically help with both administrative tasks and clinical tasks within doctor's offices and other healthcare facilities. The duties vary, depending on the job, but some of the tasks might include: taking a patient's history; measuring vital signs such as blood pressure, temperature, and weight; giving injections; preparing specimens for laboratory testing; and schedule appointments.
What are the working conditions like for Medical Assistants?
Most people in this field work in medical offices or other healthcare settings. The work environment is typically professional, well-lit, and clean. Most Medical Assistants wear scrubs to work, and most spend much of the day on their feet.
The hours can vary. Most positions are full-time and hours can sometimes include evening and weekends. Some Medical Assistants work shifts if they work in medical facilities that are open 24 hours a day, such as hospitals.
What kind of training or education is necessary?
Training requirements vary, depending on the employer. Many Medical Assistants have completed programs at a postsecondary institution such as the Allen School of Health Sciences. At the Allen School, our accelerated training program to become a Medical Assistant can be accomplished in less than a year. In order to protect our community during the COVID-19 crisis, The Allen School of Health Sciences is offering virtual campus tours for enrollment for our classes starting soon. Contact the Allen School today! We cannot wait for you to become part of the Allen School family. Visit www.allenschool.edu​ to learn more.
-Allen School