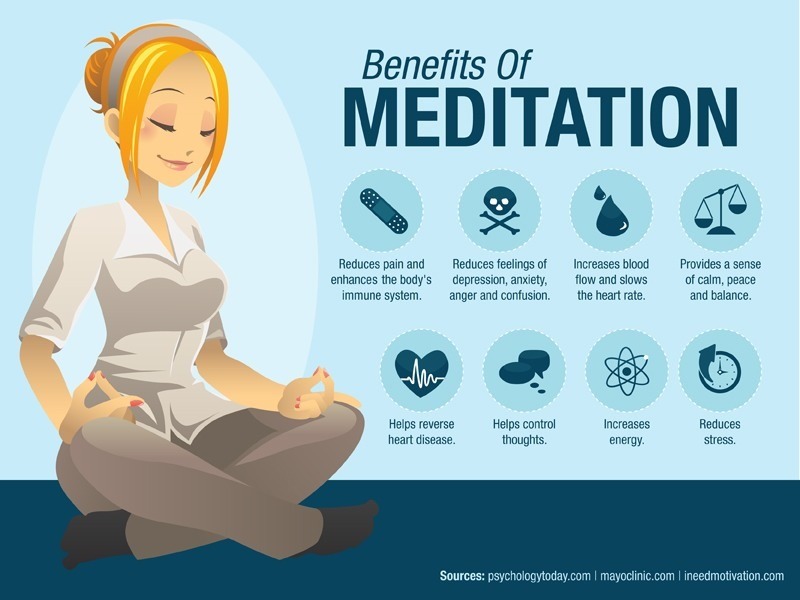 those taking medical assistant training and every kind of student
in between.  According to Edutopia, one California middle school first introduced Quiet Time (QT), a stress-reduction program as an optional activity, in the spring of 2007.   Consisting of two periods, 15 minutes each in the morning and afternoon, students are afforded the time and opportunity to sit quietly or meditate.   Since starting the Quiet Time program this middle school has witnessed a 50% reduction in suspensions and a drop in truancy of 65%.  Best of all grade point averages have increased almost a full percent.
For the medical assistant training student taking classes in the midst of already busy adult lives, the act of meditation can also be a transformative one. The myriad benefits of daily meditation for students can include:
Improved academic performance
Better focus and stronger memory
Reduced academic stress
Reduction in anxiety
Stronger brain efficiency
Happier, more confident students
Meditation as an activity is non-denominational and requires no special training.  It is simply the act of quiet mindfulness, quieting of one's thoughts/internal monologue, a focus on breathing and holding positive thoughts in mind.
Here's a post
from a Columbia University blog on the benefits students stand to capture by adding a daily meditation to their routines.  Be healthy of mind and body as you study to become a medical office assistant!