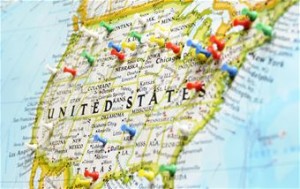 Finishing your medical assistant training courses at Allen School is exciting for many reasons
.  But more than any other reason, it is exciting because it allows you to write your own ticket with respect to where you'd like to pursue your career.  As part of a field in great demand (medical), medical assistants are needed pretty much everywhere around the country.  For every graduate that will remain local to the Northeast upon completing their new degree, there is another who is ready to pick up and move to a new city to begin a new life and career.  But where is the best place to live? There are certainly many criteria to address when selecting a new place to live.  But as we know, going where employment is plentiful is among the most influential.  If you're interested in a change, dig into this excellent information about the top 5 best job markets and the bottom 5 worst. Culled from an annual survey of more than 18,000 hiring managers in companies coast to coast (survey produced by leading staffing organization, Manpower) here are the five US cities with the best "net employment outlook" for the upcoming quarter.  The top 5 cities according to the Manpower report are:
5.  Seattle, WA
4.  Milwaukee, WI
3.  Grand Rapids, MI
2.  Jacksonville, FL
1.  Boise, ID
On the other hand, the bottom 5 cities are:
5.  Wichita, KA
4.  Birmingham, AL (tied with) Baton Rouge, LA
3.  El Paso, TX
2.  Youngstown, OH
1.   Oklamhoma City, OK
Read the details of the report at
this Forbes magazine article
on the Manpower survey and its results.  Then get to planning your next move as a medical assistant!