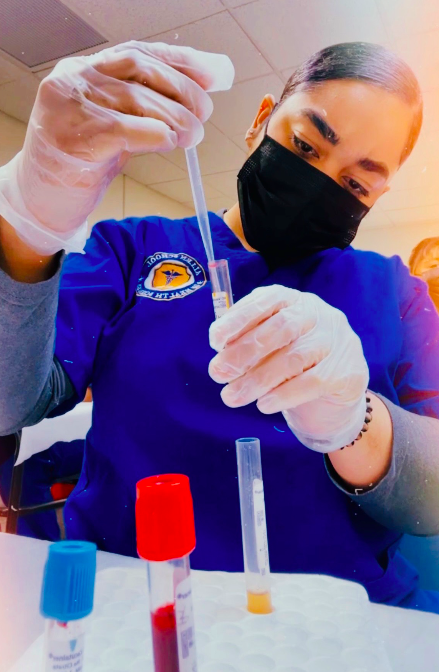 Medical Assistants are the true backbone of modern healthcare. An MA will perform a wide range of duties from taking patient histories, to scheduling appointments and entering data into computers. They handle the day-to-day operations that keep medical practice running smoothly and efficiently. But who is this figure dressed in scrubs? Why are Medical Assistants in such high Demand? And what exactly do they do? Let's take a closer look!
What Is a Medical Assistant
A Medical Assistant is someone who works in a variety of settings including hospitals, clinics, doctors' offices, nursing homes, and even law firms or other businesses related to healthcare. An MA helps with clerical tasks such as filing insurance claims and answering phones. On the other hand they also perform clinical work like drawing blood, performing EKGs, or assisting with injections.
What Does a Medical Assistant Do?
Medical Assistants are trained to perform administrative and clinical tasks related to patient care under the supervision of a doctor or registered nurse. They work in hospitals, clinics, physician's offices, and other healthcare facilities. At the Allen School of Health Sciences, we are committed to ensuring that our students get the best education possible, that's why we offer a Medical Assistant program that is designed to give you the skills you need to succeed in your career. The duties of an MA vary depending on the type of institution, but can include:
Taking patient histories and recording vital signs
Performing basic laboratory tests and assisting with surgeries
Administering injections, blood draws, and intravenous fluids
Explaining medical procedures to patients
Assist with medical treatments by preparing equipment such as syringes or bandages as needed.
Why Medical Assistants Are in High Demand
The following are some of the reasons why Medical Assistants are in high demand today:
The aging population means more health problems for seniors and more work for Medical Assistants to help them address those problems.
Modern technology has made it easier for people to stay in touch with their doctors and keep track of their health needs at home, which means they need more support from a Medical Assistant than ever before.
More people are getting insurance coverage through the Affordable Care Act, which means an increased demand for medical care across the country and an increased need for trained personnel like Medical Assistants who can help make sure patients get proper treatment promptly.
More people are being diagnosed with chronic diseases, and there is an increasing need for Medical Assistants to help care for these patients.
They can help provide care that is cost-effective and efficient, which is something that is always in high demand in the medical field.
The Allen School of Health Sciences is enrolling now for early acceptance for classes starting soon. Contact us today to learn more about our school and programs. www.allenschool.edu