an upgrade to the processes involved in medical billing and coding
to improve such things as fraud detection/prevention, reimbursement accuracy and data collection needed to support the new ACA-driven healthcare system. A recent Congressional panel included Panelist Sue Bowman, MJ, RHIA, CCS, FAHIMA, AHIMA's senior director of coding policy and compliance.  Ms. Bowman urged Congress to avoid any further delays (ICD-10 implementation has been postponed for almost 6 years already) and allow the US to keep pace with other industrialized nations who adopted ICD-10 years ago. "With ICD-9 deteriorating, we're getting less and less information from [patient and physician] encounters. We're getting less information about what's being treated. So many disparate procedures are lumped into a single code," Bowman said. Small physicians' practices are concerned that the costs associated with implementation will be prohibitive and devastating to their businesses' profitability.  In the video below, we hear from one such doctor who voices the concerns of small and often rural practices such as his own.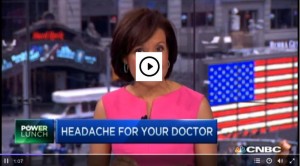 From our perspective, the best hedge against the upheaval that will come with the rollout of this new protocol is having well-trained medical billing and coding specialists on staff who are trained to operated according to these new guidelines.  Medical billing and coding classes at Allen School Online have been preparing the next generation of professionals in the medical billing industry to great effect.