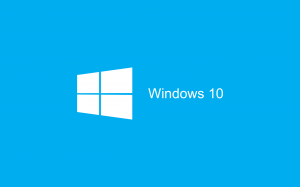 Regular readers of this blog know we have been covering the happenings at Microsoft with respect to their popular Windows operating system (or OS) because this is
a critical tool for those who study medical billing classes online
with Allen School. Today, we're sharing some good news if you've been unhappy with the latest Windows version 8.0 and 8.1. Last year, you may recall, Microsoft "sunset" their most popular OS ever, Windows XP.  However, there had been numerous new OS releases since XP by the time it was phased out. 
We made sure those taking medical billing classes online were prepared to upgrade
and avoid being left vulnerable to hackers and malicious viruses after XP ceased being supported by Microsoft.  Many upgraded at that time to Windows 7 (which many people love) and Windows 8 (which most people hate). In either case, Microsoft has announced that its newest OS, Windows 10 will soon be released and seeks to undo many of the "upgrades" that made Windows 8 so hard to use.  (Note: there is/was no Windows 9.)  Most agree the "tiled" home screen and removal of the Start Menu button made 8 a pain in the buttocks to use.  Beyond reverting back to a more traditional interface, Windows 10 also boasts a new web browser to replace Microsoft's Internet Explorer which is still the world's most popular browser.  The best part of the imminent release of Windows 10 is that it will be FREE TO ALL NON-COMMERCIAL USERS.  That's right!  If your computer is running Windows Vista, 7, or 8 you'll be eligible for a free download of the newest OS for absolutely free. Note, there are several websites claiming to offer the download today.  Those are all scams and should be avoided completely.  It has not yet been released from Microsoft.  However,
here's the link to Microsoft's site
where you can sign up to receive an email when the legitimate free version of Windows 10 is released.  At that time you can download it directly from a safe, Microsoft server.