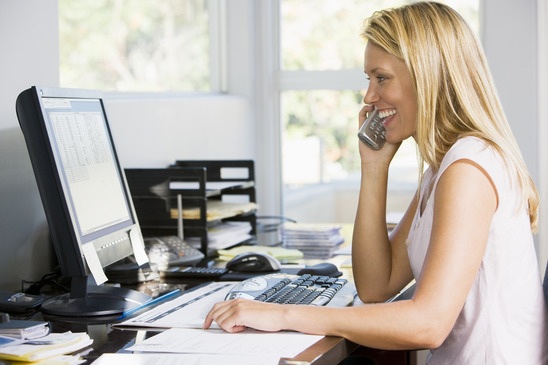 medical billing online classes is an excellent way to leverage technology in pursuit of a new career
because the flexibility of online study allows one to fit retraining into an otherwise very busy life/schedule.  You can continue to work in your current field while you're studying medical billing online classes.  You can also manage a busy home/family scene while studying medical billing online classes, making it easier to find career growth without having to disrupt your family life.  Perhaps the best thing about studying online to become a medical billing pro is that the field of medical billing and coding continues to be one of the fields where telecommuting jobs are in relatively high supply. It should be noted that most medical billing jobs available to recent graduates of medical billing online classes don't necessarily offer the option to work by remote on day one.  Typically, the work-from-home options for these roles are awarded to those with a decent level of experience working in this field on-site.  But if you've put in a few years as a biller in an office environment and you've proved your mettle, the work lends itself particularly well to telecommuting and many doctors and hospitals are happy to oblige for workers who've shown dependability, attention to detail and a good work ethic. This is something to consider if a telecommute position is something you aspire to.  It should be of some comfort to know that overall, remote work arrangements continue to grow in popularity across many segments of the economy. 
Forbes
calls telecommuting the "Future of Work" in
this recent article
.   The 
New York Times
also
agrees
.   The Society of Human Resource Managers, an organization with a bead on the pulse of workforce trends all over the world, talks about the productivity enhancing benefits of work-from-home arrangements in
this article
. If this is a lifestyle that you wish to embrace, and you're looking for a career option with a good record of supporting telecommuting positions, you should consider medical billing online classes with the Allen School.