Medical field careers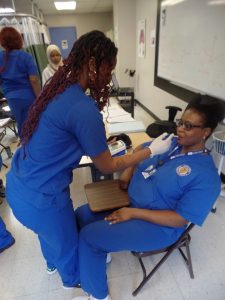 Figuring out what type of career you want to pursue is not an easy decision. It's important to take a lot of things into consideration. If you're thinking about a career in the medical field, you should consider the advantages it offers. Consider some of the awesome things about working in the medical field.
You'll Be in Demand
Certain jobs in the medical field, such as Medical Assistants and Home Health Aides and nurses, are in high demand in different parts of the country. It's nice to know when you graduate; you have a strong job market to go into.
Stability
The world may change but there will likely always be medical jobs. Unfortunately, for the foreseeable future, there will continue to be illness and disease, which means there is a need for healthcare professionals. In addition, a change in the economy does not affect medical jobs the same way it affects other fields.
Meeting Interesting People
Many jobs in the medical field, such as Medical Assistants, Therapists, and Nurses involve patient care. As a healthcare professional, you'll have the chance to meet all types of people in various situations. If you're a people person, a healthcare career might be for you!
Make an Impact
If you're looking for a job where you can help people and make an impact, healthcare is a good choice. From helping bring a baby into the world to treating patients, medical workers make a difference every day.
Think you might have what it takes, but afraid to ask? Take part in one of our career planning sessions and discover the many healthcare pathways available to you. Contact the Allen School today! We are enrolling now for our fall classes and cannot wait for you to become part of the Allen School family.
Visit www.allenschool.edu to learn more.
-Allen School