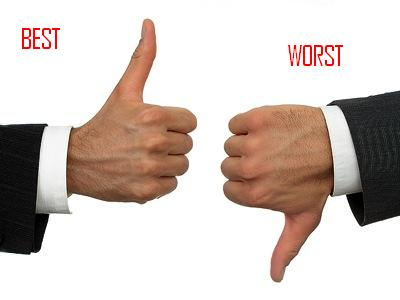 Renowned financial website Kiplinger's put out its 2015 list of the "
Worst Jobs for the Future
" this week.  This year's list was dominated by construction and trade jobs like woodworking machine operator, cabinet maker, drywall installer, sewing machine operator, tile setter and metal/plastic molding machine operator.  Also on the list were jobs in dying industries like travel agencies, door-to-door sales and couriers.  What was noticeably absent from this list of doomed professions was any
jobs related to the medical office such as medical office assistant, medical billing and coding specialist and certified nursing assistant.
Speaking of nursing, Kiplinger's also releases at the same time, its 2015 "
Best Jobs for the Future
" list which was long on medical industry jobs including registered nurse, medical sonographer, health services manager, physical therapist and nurse practitioner.  What this clearly indicates is that the medical field continues to be one of the fastest growing fields in the job market today.  And wherever there are health services managers, medical sonographers, nurse practitioners, etc., there are sure to be medical office assistants, certified nurse assistants and medical billing specialists. So if you're considering a new career path, take a look at the Allen School medical office assistant training program or any of the other courses offered and get ready to enter a field poised for ongoing growth.