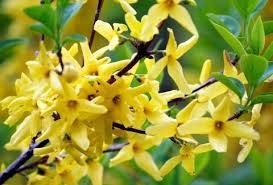 You're busy studying away all winter long to earn your certification through
nurse assistant training with the Allen School of Health Sciences.
  Typically, this time of the year would be perfect to stay all tucked away in a warm classroom, out of the elements, and filling your head with the knowledge you'll need for your exciting new career as a CNA.  But for whatever reason – whether it was the prognostications of Punxatawney Phil or the Gods of Summer – we've been blessed here in the New York City region with near 80-degree warmth, weeks before the calendar end of winter.
So with the next few days forecast to be an ongoing taste of a summer that isn't due to arrive for nearly half a year, enjoy this brief, abridged list of 10 great outdoor places to visit in NYC distilled from
this excellent post at the Gothamist
.  Do yourself a favor and after the end of your nurse assistant training classes over the next few days, pop outside.  Get some vitamin D going with the sunshine on your exposed skin.  Pretend it is July!  Here are some awesome local places to dig outside in March.
Jamaica Bay Wildlife Refuge
Trails for hiking, sunset tours, boat trips, woods, water ponds, horseshoe crabs, turtles, butterflies, and dozens of other animals and reptiles you probably don't get to hang out within the urban jungle.
Muscota Marsh
All the way at the northern tip of Manhattan in the Inwood district sits this lovely space, located on an acre by the Harlem River, with its beautiful walking paths, wetlands, marshland, and, as winter thaws temporarily, perhaps a bevy of animal life the likes of snowy egrets and harbor seals. There's also a dock for kayaks and canoes (though you'll have to bring your own, sadly), picnic areas, and views of Spuyten Duyvil and the Palisades.
Carl Schurz Park
: This park has some of the best dog runs in the city, lovely gardens, green lawns, and walking path; an East River promenade for pedestrians and bikers that affords great views of Queens and beyond; plus a statue of Peter Pan, pine trees and plenty more pretty sights.
Read the entire list for waterfalls, piers, quiet lawns, and wooded areas all over the boroughs.  Take a little time to enjoy this wonderful respite from the winter.
Looking to jumpstart your dream career? Find all the courses you need at the
Allen School of Health Sciences
– we have three campuses in Queens, Brooklyn, and Phoenix. Contact us below to learn more about our programs!
CONTACT US