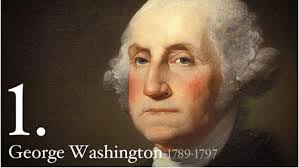 Working as a CNA or a medical assistant requires a great deal of organizational skills and productivity.  We all know how hard it can be to become – and then remain – super productive.  That is why I want to share with our Allen School readers a great piece that was published over at www.lifehacker.com.  In this piece, the author shares historical evidence of productivity secrets from none other than George Washington, our country's first president.  So successful was he at being on top of his game, that our country has flourished and grown into the the amazing place that we all call home today. 
Read the article here
and take away as much wisdom as you can from our founding father.  Be a leader in your own right as you embark on a career as a Certified Nursing Assistant or Medical Assistant.