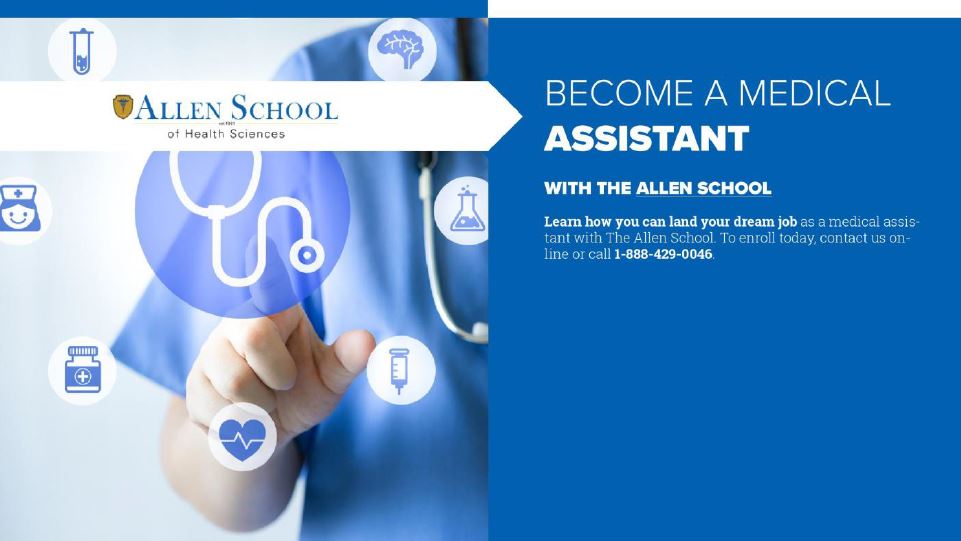 Certification
Most
medical careers
come with a daunting amount of schooling and training just to receive the degree you need to get the job you want. This schooling can often cripple new graduates with debt and bills in the years following their graduation, preventing them from truly enjoying their new career. Unlike receiving a doctorate of medicine, becoming certified as a medical assistant comes relatively easily. The certification required to become a medical assistant can be achieved in as little as two years. That means less debt and less time spent worrying over your finances.
Stability
There are a few industries that are absolutely vital to the wellness of civilization. Education, trades and, most certainly, medicine are all required to keep society functioning as usual. By pursuing a career as a medical assistant, you offer yourself the stability of a position that is always in demand. With an increasing global population and more widely accessible health care options, you'll have the opportunity to work in a variety of environments, such as hospitals, clinics and private care offices. As Baby Boomers, the largest generation ever recorded, begin to age, they require more medical attention. This is creating a boon in the medical industry that can boost your job prospects and provide you with more opportunities for growth within your company or health care facility.
Flexibility
As a medical assistant you won't have to be subjected to the long hours and grueling shifts of hospital nurses or doctors. While those opportunities are most certainly available to you if you choose to advance on to new medical fields, medical assistants can enjoy the flexible schedule they'd expect of a standard full-time job. In private clinics, medical assistants are required to work during clinic hours only. No late-night calls and no working holidays. You have time to disconnect and unwind.
Fulfillment
There's nothing quite like an earnest "thank you" from a patient to make you feel validated in your career. For any compassionate, caring and helpful person who aims to build honest relationships with their patients, becoming a medical assistant is a perfect fit. Working alongside and learning from physicians can be inspirational and can convince you to continue looking for opportunities to advance in medicine. Medical assistants enjoy an unerring pride in their work that comes from the dedication and care they provide their patients.
Begin Your New Career at The Allen School
If you're looking for a new and rewarding career in the medical field, it's time to enroll for your medical assistant certification program at The Allen School. To learn more about certification requirements, contact us online or call 1-888-429-0046.