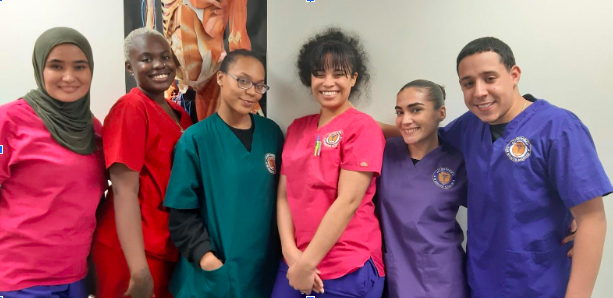 1. Plan Ahead
If you're working during the winter season, then you know your schedule is bound to get hectic. Try to complete your plans early so whatever is on your list, you can get it done in a timely fashion to avoid any unnecessary stress.
2. Set Expectations
If your work schedule is concrete and you know you will be working for the entirety of the holiday season, then it's time to set expectations and plan with your loved ones. Communicate with your family about which celebrations you can and cannot attend. While they may not fully understand your job's demands, assure them that you still plan to celebrate and spend time with them safely or virtually.
3. Celebrate Your Holiday Early
If you can't celebrate on the exact date, choose a different day. Holidays are what you make of them. If your family and friends have a flexible schedule, plan a festive (and safe) get together, uphold traditions, and make the most of your time off.
4. Use Technology to Stay Connected
The last few years have been big for Zoom and other virtual hangouts. If you can't get together with your friends and family in person, make your gatherings a virtual affair. Even though lockdown has been lifted, virtual meetups are still useful for busy schedules!
5. Put Your Health First
In the final days of the year, people become more susceptible to getting sick. The busy nature of the holiday season, the stress from working, cold temperatures, and flu season increases your risk of contracting an illness. Combat this by putting your health first. Drink plenty of water, maintain a healthy diet, exercise when you can, get plenty of rest, and care for your mental health.
7. Keep Things Festive
Working around the clock doesn't mean things have to be boring! Celebrate the end of the year with fun activities. Decorate your station with colorful lights. Organize some festivities for your patients and co-workers. Put on your favorite accessories. Whatever you do, do it with a smile on your face and the spirit of the season in your heart.
Time to Begin Your Healthcare Career
Are you ready for a career change? Do you have a passion for helping others? Consider a Medical Assistant career. The Allen School of Health Sciences is enrolling now for classes starting soon. Contact us today! Visit www.allenschool.edu to learn more.