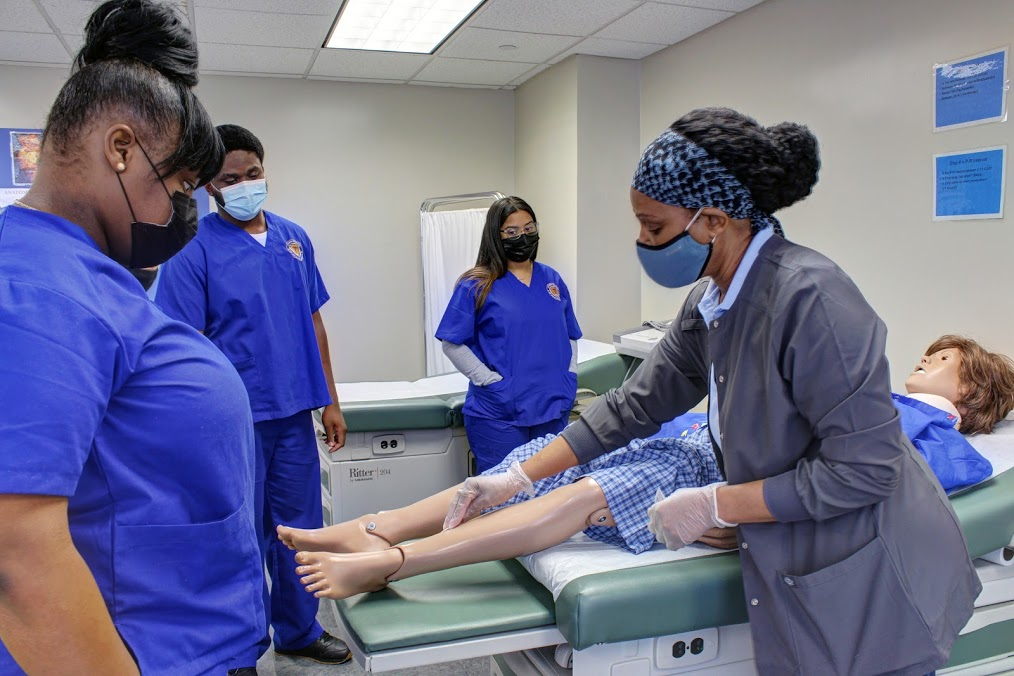 If you want to make a difference and help others, a career in healthcare could be the right path for you. Going back to school is never an easy decision, however, even if a healthcare career has always been your calling, there are a lot of factors to consider. Finding the right program will get you the help you need during your time in school, striking a balance between work, school, and your personal life. Here are a few tips to help you navigate through your decision to go back to school.
1. Find a program that works for you
It is important to find a school and program that can meet your individual needs as a student. Flexible schedules and online course offerings can make it easier for you to earn your certification while working or raising your family. Choosing a blended program can give you the best of both worlds. Interactive online experience provides both at home learning and hands on classroom training. If going to school with kids and a fulltime job seems impossible, fear not because there are options! Choosing a blended program will help you balance your work and family life thereby allowing you to be successful in school.
2. Ask for help if you need it
Everyone needs a little help from time to time. Your instructors want to see you succeed, and they will be there for you whenever you need extra help or support. It's important to put your best foot forward and talk about any challenges you are facing with faculty and staff. At the Allen School of Health Sciences communication is key. We are here to support you every step of the way. Let us guide you to the correct resources for your situation. We are in this together and your success is our success.
3. Take advantage of other academic resources
There are a variety of resources to support you in your learning and career development. Be proactive about getting the support you need – whether it's contacting the Career Services department, meeting with your academic director, or setting up make up hours with your instructor, you will find all of the resources you need for success at the Allen School of Health Sciences.
4. Believe in yourself
Maybe you always knew you wanted to help others, and a career in healthcare seemed like the perfect fit. It will not always be an easy journey, but do not give up. For nearly sixty years, the Allen School of Health Sciences has trained thousands of people for their new careers in healthcare. Why not you?
5. Do not lose sight of your goals
No matter what challenges you face along the way, keep your eye on the prize and continue working to achieve your goals.  Your dedication and hard work will all be worth it in the end. At the Allen School of Health Sciences, we are devoted to fostering the necessary positivity, empathy, professionalism, and integrity in future Medical Assistants.
The Allen School of Health Sciences is offering virtual campus tours for enrollment for our classes starting soon. Contact the Allen School today! We cannot wait for you to become part of the Allen School family. Visit www.allenschool.edu to learn more.