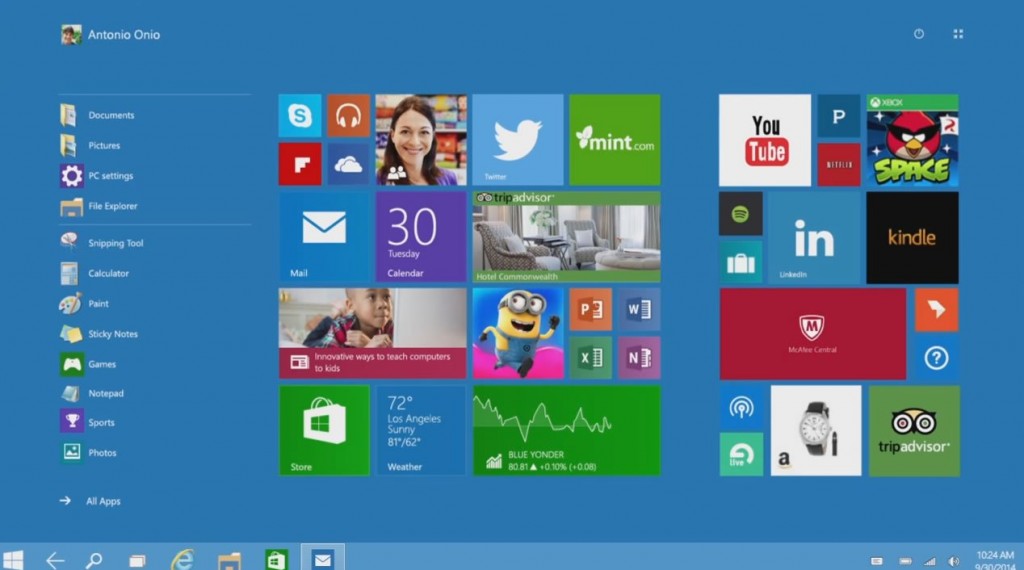 As we've been posting about over the last year or so, people whose computers currently run the widely hated older Windows operating systems will be provided a free update starting today.  The update will replace Windows 8 with Microsoft's latest and greatest, Windows 10 operating system.  Windows 10 is reported to correct all the things users hated about Windows 8 including the return of the "start button" among other features. If history is any guide, Windows 10 should be a hit.  It seems like every other operating system release is widely embraced.  People loved Windows XP but hated Windows Vista which replaced XP.  They loved Windows 7 (which replaced the reviled Vista) but then hated Windows 8.  Microsoft, perhaps wishing to put more distance between Windows 8 and its new release, skipped the number 9 and went directly to Windows 10. Along with Windows 10, Microsoft is releasing a new web browser as well.  Its operating name had been Project Spartan, but it is being released publicly as Microsoft Edge.  It is replacing the long running Internet Explorer which, although in use by more computers than any other browser, is largely recognized as an inferior offering (when compared against the much better Firefox and Google Chrome browsers). All of this is relevant to those studying medical billing online with the Allen School.  After all,
studying medical billing online means that one's classroom is actually one's computer
.  And if you've recently purchased a new machine that came pre-loaded with Windows 8 (as this blogger has) you're probably very anxious to get rid of it.  Starting today, you're eligible to download Windows 10 for free, no strings attached.  In fact, chances are, your computer has already downloaded it as part of Microsoft's regular system updates.  Here's
an article from Fortune
with the details.  Happy computing online students!