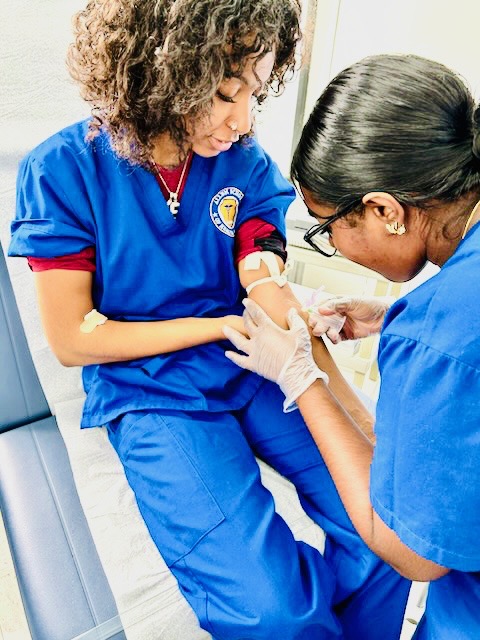 The clinical duties of a Medical Assistant include:
Taking Patient Medical Histories:  Recording information about patients' medical backgrounds including past illnesses, surgeries, and medications.
Assisting With Patient Examinations:  Preparing patients for examinations, taking vital signs such as blood pressure and temperature, and assisting the healthcare provider during the examination.
Administering Medications And Injections:  Under the supervision of a healthcare provider, Medical Assistants may administer medication or give injections to patients.
Collecting And Preparing Laboratory Specimens:  Taking blood, urine, or other samples from patients, labeling them correctly and preparing them for laboratory testing.
Performing Basic Laboratory Tests:  Conducting basic laboratory tests such as urinalysis, EKGs (electrocardiograms), and phlebotomy (drawing blood).
Assisting With Minor Surgical Procedures:  Preparing the surgical area, sterilizing instruments and assisting the healthcare provider during minor surgeries or procedures.
Removing Sutures And Changing Dressings:  Assisting in the removal of sutures or staples and changing dressings on wounds or incisions.
Providing Patient Education:  Offering information to patients about medication dosage, diet and exercise, or post-surgical care.
Managing Medical Equipment:  Maintaining and sterilizing medical instruments and equipment as well as ensuring they are in proper working order.
Maintaining Patient Records:  Updating and organizing patient medical records including documenting patient visits, procedures performed, and test results.
Looking for the clinical skills you need to be a Medical Assistant? The Allen School might be the place for you! Contact us today. We are enrolling now for classes starting soon. www.allenschool.edu