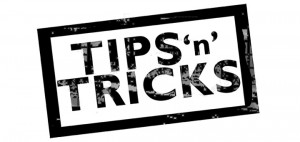 If you're one of the online medical coding program students who has been following our coverage of the Windows 10 roll out here on the Allen School Blog, we hope you've had an easy go of it upgrading your operating system to the new Windows 10.  It is truly a great operating system and will go a long way towards making your online medical coding program experience easier and more efficient.  As such, we're happy to share these tips and tricks with you for optimizing your use of Microsoft's latest and greatest. The following information comes courtesy of Tom McNamara of Download.com.
The New Start Menu and Cortana
The biggest gripe with Windows 8 (the previous generation of Windows as there was no '9') was that they did away with the very familiar and useful "Start" button in favor of a mobile device-style "tile screen" which made it difficult to get to core features like the control panel and others.  Windows 10 has restored the Start button but the new start menu is a hybrid between the old Start menu and the tiled interface for a best of both worlds arrangement.  It works quite well. Cortana is the artificial intelligence "assistant" that accepts voice commands.  Thik "Siri" for your Windows machine.  You can ask Cortana questions using your voice (as long as your computer is equipped with microphone) and it will answer.  Pretty nifty.
Virtual Desktops
We know that online medical coding program students are busy people
.  Many often maintain full time jobs and families while studying for their new career.  So their computers are frequently doing double duty – some school work and some household or job related work.  The virtual desktop feature in Windows 10 allows the user to build separate desktops.  You could build one for online medical coding course purposes and another completely separate one for other interests and then toggle seamlessly between the two depending on the tasks at hand.
One Drive
Formerly referred to as "SkyDrive", this is Microsoft's answer to the Google Drive.  It is essentially a cloud storage system where you can store files, work collaboratively with users in the cloud and basically leverage all the accessibility and convenience of cloud computing. McNamara's post available
here
, has a lot more detail on these features and other exciting functionality from the new Windows 10.  Its never been a better time to study online.