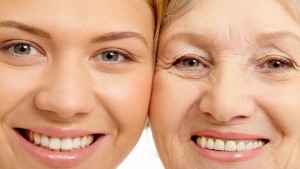 Maybe you're about to turn 50 and have been downsized from your lifelong career in a disappearing industry.  Or maybe you're just out of high school, like the subject of this incredible article about a 17 year old who invented a radical and brilliant new medical product.
Consider young Joe Landolina, the 22 year-old who invented "VetiGel" when he was just 17.  Vetigel, a gel applied directly to wounds, stops bleeding within seconds and heals wounds altogether in just minutes!  Landolina invented the algae-based polymer in his gradfather's lab and has parlayed his breakthrough into Suneris, a biotech company that manufactures the gel. Last week, Suneris announced that it will begin shipping VetiGel to veterinarians later this summer and the article suggests humans won't be far behind. 
The implications for you Joe should be eye opening for you.  Regardless of your age or the preconceptions about where you should be along your career trajectory at
any age
stories like this serve to illustrate that the only prerequisite for success in life is the drive to succeed and a healthy dose of sustained effort. 
You could become a medical assistant at age 21 as easily as you could at age 55
.  You could
earn your certification as a nursing assistant beginning fresh out of high school
or after having racked up decades of workplace experience before deciding (for whatever reason) to embark along a new career path.