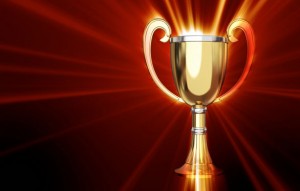 Some careers more than others earn workers special recognition from society at large.  Of course all work is honorable and every person's efforts and contributions add something to society.  But there aren't many fields as universally valued as the healthcare field.  Ask anyone who has lost their health and they'll tell you that health is the number one most important thing in life and that all other happiness flows from being free from physical pain and suffering.  So it follows that those who help people return to healthy conditions, the doctors, nurses and
certified nurse assistants, earn the gratitude and admiration of society on a daily basis.
It is not surprising then to see the multitude of results returned from a simple web search for "nurse assistant awards".  The preponderance of results illustrate the extent to which certified nurse assistants are making a difference in all the communities they serve.  Here a few examples of certified nurse assistants recognized for their contributions and excellence all across the United States.
Saint Louis, MO
Seminole, OK
Anderson, TX
Tallahassee, FL
And the list goes on and on.  Perform your own search to see just how many people are making a difference studying to become certified nurse assistants and then making their mark on one of the world's most important and meaningful careers.