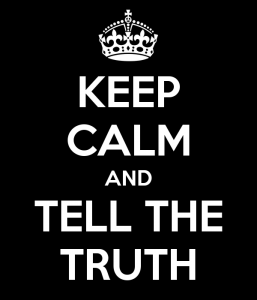 ike many students at the Allen School,
perhaps you've decided to study medical
assistant training
or
certified nursing assistant courses as part of a plan to switch career fields
.  Yet, when you go out to seek your first new job in this exciting field, you'll still need to include positions at your past employment on your résumé .  You may feel like you need to "fudge" a little, or embellish on your experiences.  Or maybe you wish to obscure the reasons behind gaps in your job history lasting more than a few weeks/months.  But be cautious in this regard.  Fibbing or even "creative explanations" on a résumé can often be easily uncovered by interviewers and the small white lies can wind up damaging your credibility and torpedoing your chances. Yahoo's Small Business Advisor published
a list of 5 Lies
that Damage Your Reputation.  They are:
Hiding a Gap in Employment by Excluding the Months of Employment on Your résumé
Hiding Why You Left a Previous Employer, or, Why You Were Let Go
Hiding Information That May Show Up on a Background or Drug Screen
Providing a Friend as a Manager Reference
Falsifying skills you have or have gained in your past employment
Read the full article at Yahoo Small Business Advisor and then make sure you're prepared with well-conceived, thoughtful responses to the questions that you feel inclined to avoid.  In this way, you'll demonstrate that not only are a a well-trained certified nursing assistant or medical office assistant, but you're also a person of integrity.