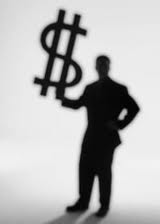 Yahoo! Finance has an article up today entitled, "First Person: Making it in a Family of 'Hamburger Flippers".  In it, the author gives a first person account of how difficult it is to make a living today working at low-paying and/or part time jobs.  Sadly, the US economy today is producing high effort/low wage jobs at a rate much higher than it should be.  Reading this article should give you a solid insight into how difficult it can be to simply get by working as a fast food cook or a retail cashier. The website www.Salary.com reports the average salary for a fast food cook in NYC at $21,698 a year.  For a retail cashier in NYC the pay is not much better at $22,896 a year.  If you're currently working in one of these fields, you already know how hard it is to live on that pay.  If you're just trying to decide what to do for career training, you may want to consider that, according to Salary.com,
Certified Nurse Assistants
in NYC earn an average of $35,250.  The median pay in NYC for a
medical assistant
is reported to be $36,896.   Of course median salaries will vary by location, but the prospect for advancement in the field of medicine is far greater than in fast food or retail.  Moreover, medicine is one of the few industries that continues to exhibit robust growth in employment.  Just putting it out there.