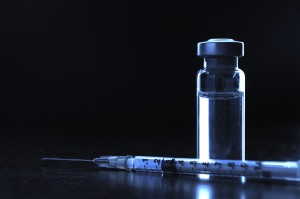 A big part of the job
when you're a medical assistant
or
a nursing assistant is knowing about the latest
and most up to date information relevant to public health and safety.  With the onset of flu season fast upon us, patients will be coming forth with the same questions they do every year about the flu shot.  Questions such as:
    What sort of flu season is expected this year?
    Will new strains of flu circulate this season?
    When will flu activity begin and when will it peak?
    What should I do to prepare for this flu season?
    Where can I get a flu vaccine?
    How much vaccine will be available during 2013-2014?
    What kind of vaccines will be available in the United States for 2013-2014?
    What flu viruses does this season's vaccine protect against?
    How effective is the flu vaccine?
    How long does a flu vaccine protect me from getting the flu?
    Will this season's vaccine be a good match for circulating viruses?
Luckily, the Centers for Disease Control (CDC) has
the answers to all these questions
and many more you're likely to encounter during the course of
your career as a medical office assistant
or certified nursing assistant.  Read up on it and be prepared to battle influenza this Winter!